Hyundai is set to spend USD $80 million on a marketing campaign to launch its new Genesis luxury sedan in the United States. This makes it the most expensive marketing campaign the Korean manufacturer has undertaken to date.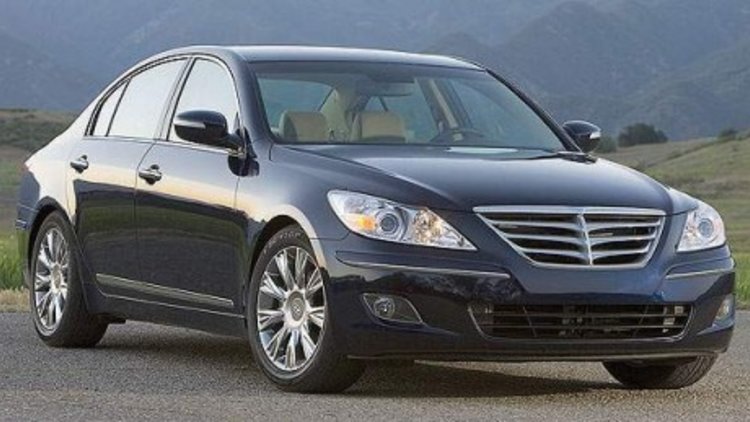 The $80 million dollar tag is enormous, considering Hyundai only expects to sell roughly 30,000 units of the rear-drive Genesis in the first year in the U.S. However the plan is simple, by giving the brand an upmarket image, it will help improve sales of all models. The Genesis will become the Halo car for the brand.
The Genesis should start from around USD $30,000 and go all the way to USD $40,000, it will be offered with V8 and V6 powerplants and come in a range of variants.
Hyundai CEO Kim Dong-Jin, is still concerned that the Hyundai brand name remains weak in the United States, hence the need for a large marketing campaign. So far 4 million dollars was spent just on commercials during the 2008 Super Bowl.
The company plans to provide 100 cars in a 15-city ride and drive event across the States, expected to reach 150,000 potential customers.
"This car will allow us to reach new customers and talk up quality like we never have. They've given us enough resources, and we will spend the money over a short period of time — over the summer. We have to make every cent count. We will be talking to a broad audience to use this as a brand lift." ," said Joel Ewanick, vice president of marketing for Hyundai Motor America.
So far nearly 20,000 customers have expressed interest in the car with 700 already presold.
The Genesis sedan is not expected in Australia or Europe for some time, Hyundai is tempting the Asian/Middle Eastern and American market first to gauge public reaction before embarking on a global invasion.
The Korean company is also banking on the Genesis sedan as a platform to launch its own Luxury brand to compete with Lexus. More on that here.
Does Hyundai also suffer from a weak brand image in Australia? Will the company need to take similar actions to launch the Genesis down under?
Hyundai to spend $80 million on Genesis marketing