Update: Video of the car around the ring now posted (check bottom of article)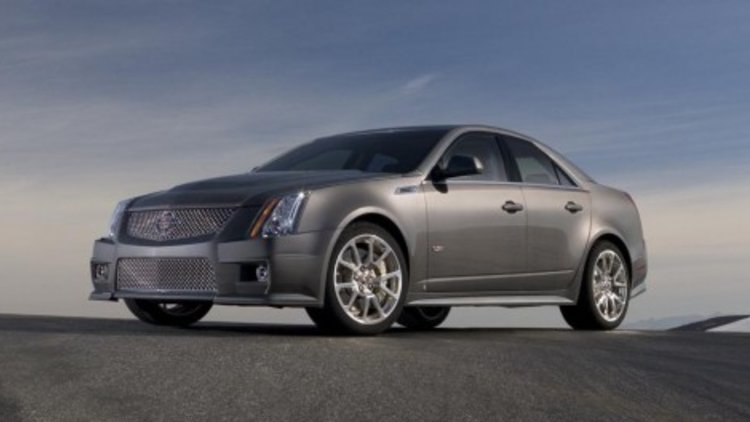 The time has almost come, Cadillac is coming to Australia in the fourth quarter of this year and all of us here at CarAdvice simply cannot wait. The first model we are getting is the CTS, powered by GM's global 3.6-litre V6 engine (shared with Commodore).
The the US car will feature direct petrol injection helping it to 227kW and 370Nm. The good news though, is that with the CTS already confirmed, there is hope the hotter version, the CTS-V (pictured above), will also come to Australia.
Why are we so excited about the CTS-V? Because as of yesterday it set an sub-8-minute lap at the Nurburgring. Potentially the fastest documented lap time for a production sedan.
The 2009 CTS-V managed a remarkable lap of the legendary Nordschleife in 7:59.32. Cadillac says the car was not modified in any way to improve its time. The feat was achieved by John Heinricy, director of vehicle integration and an acclaimed racing driver.
If you're new to Nurburgring times, an eight-minute mark is a major milestone, usually only race cars and supercars achieve such glory. Mind you, the new Nissan GT-R recently managed 7.29 seconds.
The CTS-V is powered by a 400kW+ 6.2-litre Supercharged V8 engine and is currently going through the final stages of intensive testing and development. Cadillac is not messing around, its aim is to make the CTS-V the world's fastest production sedan.
Technologically, it's not your typical American 'straight-line' performer. The CTS-V comes with a new version of Cadillac's acclaimed Magnetic Ride Control suspension (similar to the system found in the HSV GTS).
It will be available in either a 6-speed manual or automatic transmission, with the new automatic sporting steering wheel-mounted shift buttons.
Please GM, bring this to Australia!
2009 Cadillac CTS-V sets pace at Nurburgring