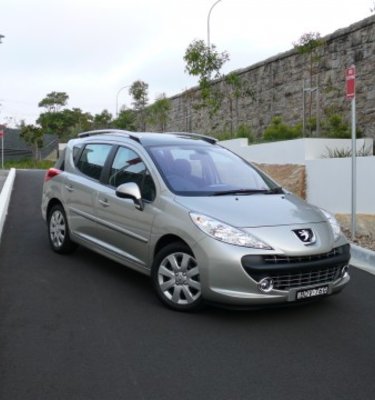 2008 Peugeot 207 HDi Touring Review
Current Pricing Not Available
2008 Peugeot 207 HDi Touring (SW) Review & Road Test
Recommended Retail Price: $29,790
Options fitted: CD stacker ($590); alloy wheels ($900); cruise control and speed limiter ($250).

Handling; brakes; fuel economy; easy to drive; looks brilliant; panoramic glass roof.
Underpowered when loaded; air conditioner on hot days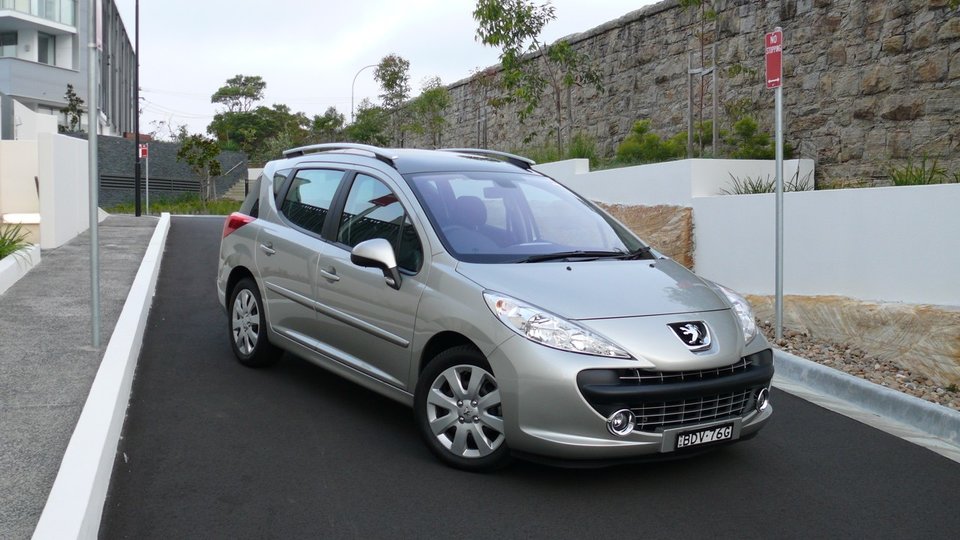 Paul:
I've sampled quite a few different diesel Peugeot variants and up until this point, I was convinced they had it right. They hit the perfect mix between economy and power – that was until I drove the new 207 HDi Touring.

After loading five people into the car with some luggage, the 40-degree day required the added assistance of air conditioning. Coming onto the freeway onramp, I progressively increased the throttle from a standing start and received next to nothing in return. The lack of power was daunting at times. Plenty of forethought was required before even attempting any overtaking manoeuvres or pulling out in busy traffic.
If you put the engine to one side though, it's a whole different story. The entire cabin feels very well built and quite solid. The dash plastics are superb and the build quality seems like that of a much pricier car. Rear leg room isn't tremendous, but it caters for a small family and suits the car's demographic.
It's disappointing to see a lack of Electronic Stability Control (ESP) as standard equipment, but with a soon-to-be high-rating EuroNCAP rating, it's sure to keep you safe in the event of an impact.
Alborz:
Paul is right, he is one of those people. I picked up my 207 SW and spent the entire week trying to convince my self why I shouldn't take out a loan to buy one.
You see, the engine might be underpowered and perhaps slightly inadequate when the car is loaded with five passengers, but everything else about the car is bliss. For under $30k I simply can't recommend a better car for a small family.
I quizzed every single one of my passengers how much they thought the car was worth and figures came back anywhere between 40 to 60. Not one single person guessed around the 30k mark!

Looks aside, the car drives extremely well. I took the car up my regular path around Mt. Glorious/Nebo and like all current Peugeots, steering response is precise, handling is superb and there is never a dull moment behind the wheel.
Do yourself a favour and go take it for a test drive, you will be pleasantly surprised.

CarAdvice overall rating:
How does it drive:
How does it look:
How does it go:
Engine: 1.6-litre
Power: 80kW
Torque: 240Nm
Top speed: 193km/h
Safety: Electronic stability control- front air bags - side airbags - curtain airbags - front seatbelt pre-tensioners and load limiters.
0-100km/h: 10.1-seconds
EuroNCAP rating: N/A
Turning circle: 10.6m
Fuel tank: N/A
Fuel consumption : 5 litres/100km
Fuel type: Diesel