The Insurance Institute for Highway Safety (IIHS) in the US has just rated the Nissan LEAF and Chevrolet Volt after the cars were put through their first ever crash tests. Both of the eco-friendly models received 'good' ratings for front, rear, side and rollover protection.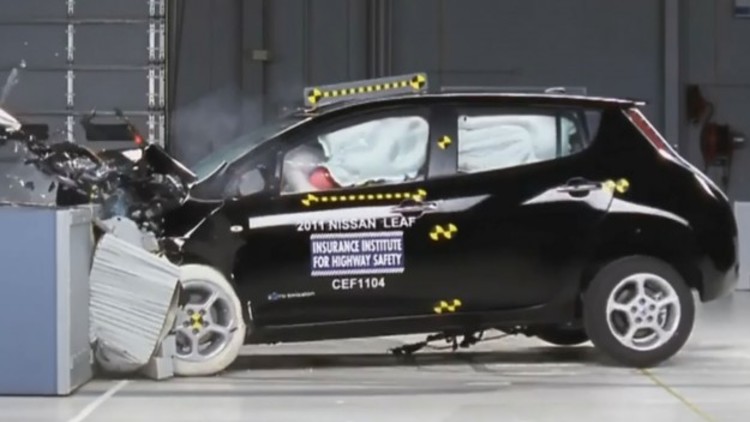 The Nissan LEAF fully-electric vehicle comes with an electronic stability control program as standard, and even with a load of batteries on board the car offered ample protection in all areas.
The Chevrolet Volt plug-in hybrid is also equipped with an electronic stability control program as standard which helped it offer adequate protection in all areas.IIHS chief administrative officer, Joe Nolan, recently spoke about the achievements of the electric vehicles, saying,
"What powers the wheels is different, but the level of safety for the Volt and LEAF is as high as any of our other top crash test performers."The way an electric or hybrid model earns top crash test ratings is the same way any other car does. Its structure must manage crash damage so the occupant compartment stays intact and the safety belts and airbags keep people from hitting hard surfaces in and out of the vehicle."
It just goes to show that new technology vehicles are developed without compromising existing standards of safety and equipment.
Nissan LEAF, Chevrolet Volt receive top IIHS safety ratings