The Saab PhoeniX concept car has just been uncovered at the Geneva Motor Show, showcasing the design elements and technological features that will shape the next generation of Saab vehicles.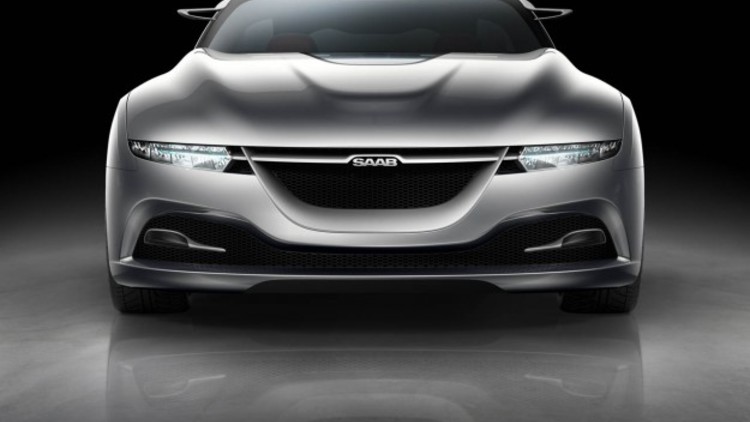 The PhoeniX coupe shares its new architecture with the upcoming 2013 Saab 9-3 and introduces the Swedish marque's new 'aeromotional' design language.
The next-generation Saab vehicles will continue to draw from the brand's aviation roots and will also embrace a number of design elements from the sleek PhoeniX.
The tightly wrapped, liquid-metal skin; the rippling body panels, in particular the bonnet; the disguised A-pillars; the stretched three-port grille; and the tapered 'teardrop' styling at the rear are among the design themes Saab says are likely to feature on future production vehicles.
Design elements of the PhoeniX less likely to make the leap from concept vehicle include the upward-opening 'butterfly' doors that provide access to the 2+2 cabin, and the roof-mounted winglets that channel airflow from the side of the car and direct it across the rear deck – reducing lift and enhancing stability without increasing drag.
Under the impressively sculpted bonnet, Saab has fitted the PhoeniX with an all-aluminium 1.6-litre turbocharged engine. The petrol engine produces 147kW of power and a start/stop system is fitted it improve efficiency.
The front-mounted engine is supported by Saab's new electronic rear-wheel drive system, which it calls 'eXWD'. A 25kW electric motor/generator is powered by a small battery pack and uses regenerative braking to maintain charge.
2
Drivers will be able to select three driving modes in eXWD-equipped vehicles: Eco, Sport and Traction.
2
Sport mode offers maximum electric power assistance with torque vectoring across the rear axle for enhanced chassis control.
Traction mode is designed to provide maximum grip in slippery conditions.
Inside the PhoeniX, Saab has opted for a minimalist, stripped-out look and feel. It has taken the cockpit-style driver-focused design to the max, with the eight-inch IQon (pronounced 'icon') touchscreen angled at 45 degrees towards the driver. According to Saab, the screen is positioned as close to the driver's fingertips as the steering wheel.
The IQon system incorporates Google's Android operating system, and comprises an embedded computer platform that instantly connects to the internet when the vehicle is turned on, audio and entertainment streaming, online navigation, internal music storage, and smartphone-inspired application downloading.
The aeromotional design language extends to the circular instrument layout (which is shaped like the afterburner of a jet engine), head-up display, and red instrument illumination, which is designed to restore warmth and emotion to the cabin.
The Saab PhoeniX concept was unveiled at Geneva alongside the new Saab 9-3 Griffin range, the 9-3 Independence Edition convertible and the new Saab 9-5 SportCombi.
[gallery order="DESC" columns="4" orderby="title"]