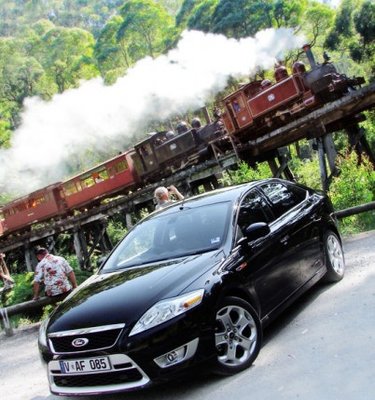 2008 Ford Mondeo XR5 review
Current Pricing Not Available
2008 Ford Mondeo XR5 review
"I'd almost go so far as to say the Mondeo XR5 drives as well as a 3 Series."
Model Range: $29,990 to $41,990
RRP (as tested): $41,990 ($42,790 incl. Bluetooth & Metallic Paint)
Options: Metallic Paint $350, Sunroof $1,900, Bluetooth $450

Roomy, Looks great, Drives even better, Handles beautifully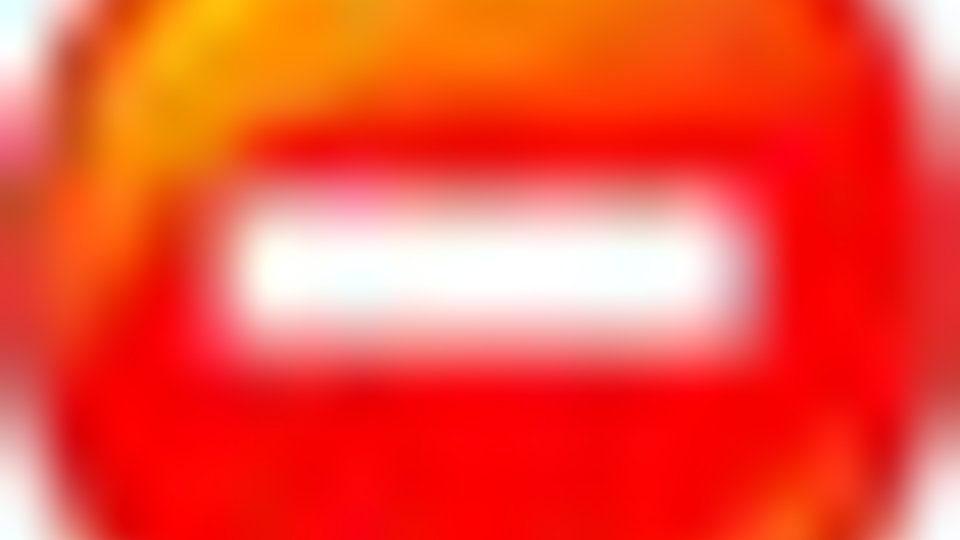 Engine lacks a little punch, Rearward vision issues
CarAdvice rating:
You know it's a funny thing that here in Australia we have an almost blood fought rivalry between our much beloved Holdens and Fords. It seems you grow up shoe horned in to either camp, raised strictly a red lion loyalist or blue oval aficionado in much the same way many ordinary people are raised under one religion or another.
I myself was the former, a Holden boy through and through, and never thought in my early years that I'd hear myself say what I'm about to say. But as a motoring journo, your degree of perspective soon grows, and therefore it's with deliberate diction that I announce the following: this Ford is a damn fine car.

For starters it's a good sized car, not too big, not too small and it drives as well or better than many of the more expensive same sized rivals. In fact, I'd go so far as to say the Belgian built Mondeo XR5 drives as well as a BMW 3 Series, but more on that later.
Let's start where we all expect, key fob in hand, mentally evaluating the mass of sculptured Panther Black metal before you, trying to surmise what it is exactly that's drawing you to appreciate this sleek, stylish and sporty machine.

Sadly for many cars, that's about where it ends, an attractive shell with very little substance – not so with Mondeo. The cabin is almost as attractive as the exterior and is very nearly as sporty.

The sweet little MP3 compatible six stack Sony stereo with i-Pod connection (hooray) has just enough bass to shake the self dimming rear view mirror at the lights and can be fitted with Bluetooth interface for an additional charge.
Dual zone climate control, variable heated seats, one-touch power windows, and let's not forget the start/stop button, all adding to the overall feel that you are indeed getting a good deal for your hard earned cash.

In all the interior space is quite overwhelming, you're almost of the impression it's bigger than it looks, Tardis like. The rear leg space is incredibly generous, head room is great and although it's a little narrower than Falcon shoulder to shoulder, it shares a wide centre console to give an impression (from the front at least) that the car is actually a full-sized family hatch. Clever really.

Reversing can be a little tricky with regard to rearward vision. The raked rear window and rear spoiler together create a limited line of sight which thankfully the parking sensors go some way to help overcome. It is though one of those traits you'll soon get used to and work around happily given everything else on offer.
So it sounds great, and it is, in fact I'm impressed. Perhaps it would be better framed and hung in the pool room, after all it'd be a shame to dirty it. But no, let's do just that, go out and get sweaty - from driving of course - get your mind out of the gutter.

Sure the turbo lag is there from standstill, as you'd no doubt expect, but it's brief and soon vanishes to give a claimed sprint to 100km/h of 7.3 seconds, and on to a top speed of 245km/h.

But trundling around town and running from the lights can only amuse even the best of drivers for so long, after all, what fun is a car at 60 (clears throat). The country road is far more my scene and I think the Mondeo shared my feelings too.
That first straight when the speed limit lifted to 100 was a welcome sight and the Mondeo was there all too quickly. The in gear acceleration is linear, but in a brisk kind of way, and is really quite strong considering the vehicle's mass. The peculiar sound of that sweet little five-cylinder lets you know its managing our state limit all too easily.

Mondeo leapt from corner to corner like a kitten playing with a moth. It's just too easy. The suspension is quite agile adjusting rapidly to changes in camber with no loss of balance or poise. A sinewy chassis and rigid body combination which although tight, still allow enough give to offer a decent ride over mid-corner lumps and bumps.
Response to directional input is effortless offering brilliant feedback and road feel, even with the ESP switched off. The adjustable rate power steering gives superb response and points very sharply for a car this size. Turn in rate is very quick thanks to Mondeo's large footprint and short over hangs, and the follow through from the rear end is very tidy due mainly to a well sorted multi-link rear end.

Shared with the cult status Focus XR5 Turbo, the engine is detuned some 4kW which makes Mondeo somewhat less potent than its smaller sibling. The extra 300kg on board is noticeable too and I think personally that although the Mondeo performs well, a little extra grunt should have been added, not taken from, the engine's overall output.
Regardless of this one qualm, it tours effortlessly, sprints well and is flexible enough to provide an enjoyable drive whilst not losing out to the stiffer more sports orientated ride of the Focus XR5.
Not to be outdone by all the going on hand, the stopping is equally as impressive. The braking is progressive, smooth and strong. You can feel there's a great deal of assistance behind the otherwise smallish discs but nonetheless soft pads and rotors make for optimal braking performance which seems to always be ready, even after copping a hammering between corners.

ADR tests claim a combined average fuel economy of 9.5l /100km which although is believable, may not be sustainable once you start tapping in to all that turbo joy. I found myself up around the 13 mark whilst at play and in to the mid 8s when cruising.
Mondeo just seems to beg you for more though, and the more I got stuck in to it, the more the car seemed to enjoy, a recipe for a grin almost no other activity can offer. Think of it as a family sports car that should also get the wife on side.

Even the little luxuries like front and rear parking sensors, capless re-fuelling, rain sensing wipers, and auto headlights might help sway your argument.
Either way it's a good deal, worth the spousal convincing, and if you don't believe me go and take one for a drive yourself. It's well worth your time and may even coerce you down from a larger car. Not hard to see why Mondeo won Australia's Best Car.

CarAdvice overall rating:
How does it drive:
How does it look:
How does it go:
Engine: 2.5 litre five-cylinder turbo petrol
Power: 162 kW @ 5,000 rpm
Torque: 320 Nm @ 1,500 rpm
Top Speed: 245 km/h
0-100km/h: 7.3 seconds
Drive: Front Wheel Drive
Transmission: Six speed manual
Turning Circle: 11.45 metres
Emission Rating: Euro IV
Fuel Type: 98 octane PULP
Fuel Consumption: 9.5 litres / 100km (combined)
Tank Capacity: 70 litres
Towing Capacity: 1,600 kg (braked)
Warranty: 3 years / 100,000 kms
Spare Wheel: Space Saver