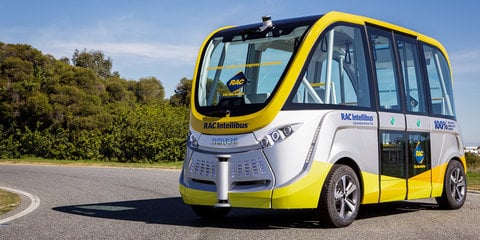 The Royal Auto Club (RAC) Intellibus has taken its first drive on Australian roads, commencing its trial in South Perth this week. Based on the NAVYA Arma, Australia's first fully driverless and electric shuttle bus will carry passengers along South Perth Esplanade between the Old Mill, near Narrows Bridge, and Sir James Mitchell Park...
---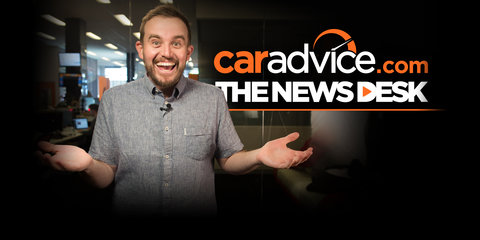 Read the full article here. Welcome to the CarAdvice.com News Desk, a regular video wrap of the latest happenings in the automotive world and Australia's new-car market. The 2016 Paris motor show is approaching fast, with the major European event set to see the unveiling of plenty of shiny new things...
---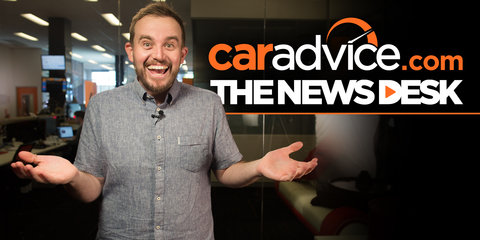 Welcome to the CarAdvice.com News Desk, a regular video wrap of the latest happenings in the automotive world and Australia's new-car market. Keeping you in the loop, Matt Campbell - filling in for Tegan Lawson - brings you this week's video from the CarAdvice Garage, with everything you need to know about the week in news and reviews...
---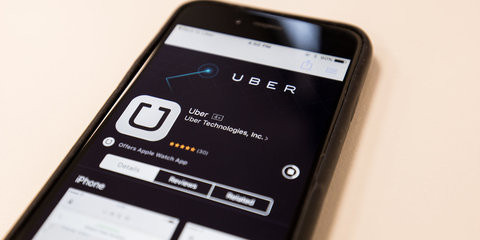 Ride-sharing service Uber will be made legal in Queensland from early September, with Premier Annastacia Palaszczuk announcing the move on Facebook this week. Queensland's legalisation of 'ride-booking' companies such as Uber is part of numerous reforms which will include a $100 million industry assistance package, and a universal set of rules and regulations for taxi and ride-sharing operators...
---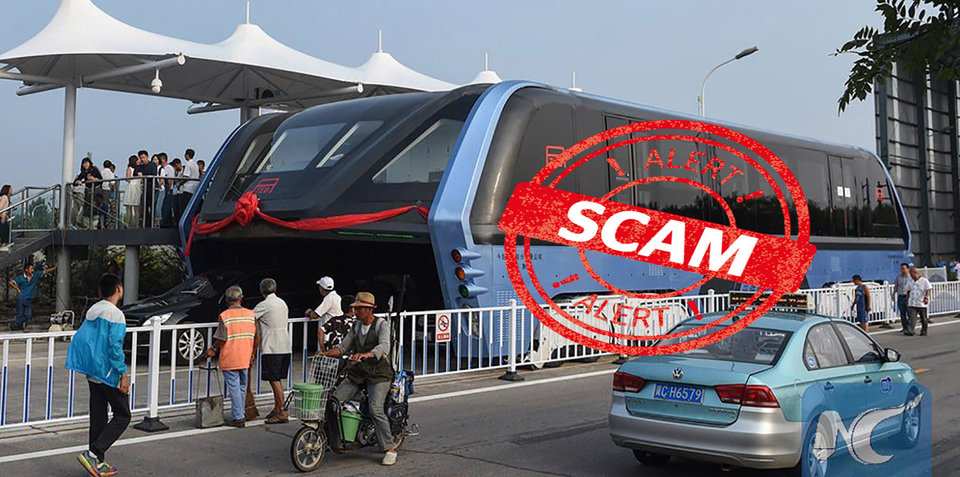 China's Transit Elevated Bus (TEB) became a reality last week - or did it? New reports with local media claim the futuristic 'straddling bus' is little more than a money-making scam. After taking the internet by storm in May, the TEB pilot project was 'launched' just last week, however the Chinese media isn't buying the concept...
---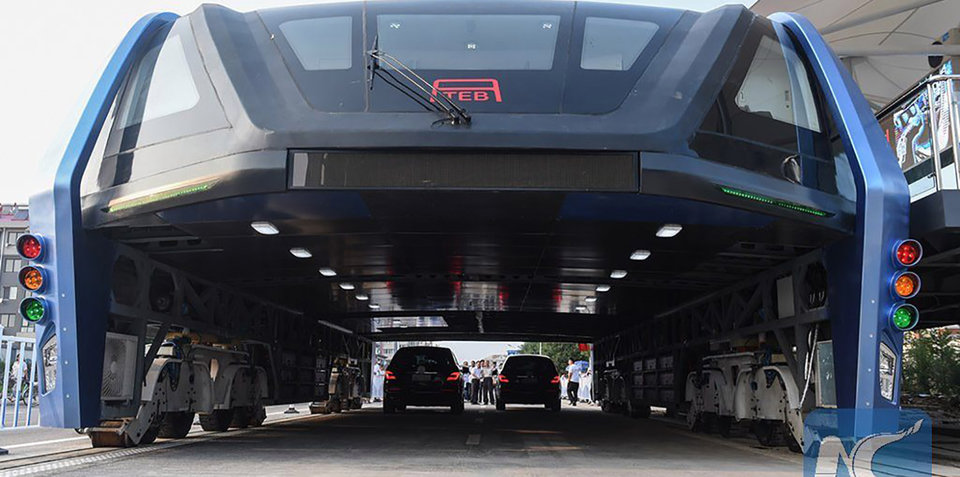 China's Transit Explore Bus (TEB) has launched the pilot project of its road-straddling 'Transit Elevated Bus' in Qinhuangdao this week. After revealing the ambitious 'Land Airbus' concept as a scale model back in May, TEB has produced a full-scale prototype which has begun its pilot run in the coastal Chinese city about 300 kilometres east of Beijing...
---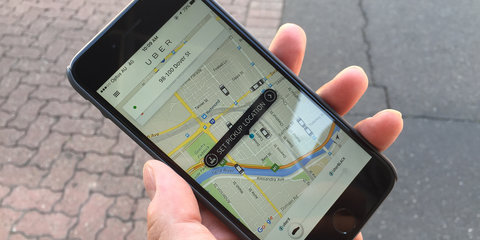 Nathan Brenner, a 'driver-partner' with the disruptive ride-sharing company Uber, has won a landmark case that effectively legalises the service in Victoria. Brenner was fined $900 last year by the Victorian Taxi Services Commission for "operating without accreditation"...
---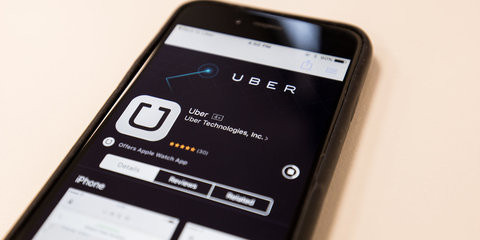 Uber has reportedly asked the Victorian government to consider a $150 annual permit for drivers using its mobile app to accept trip requests from a growing number of users. Although the New South Wales and Western Australia governments announced major taxi industry reforms last week that will legalise 'ride-sharing' services like UberX, Victoria has yet to reveal plans...
---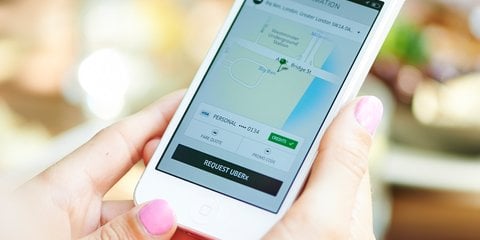 The Western Australia government has followed New South Wales today in announcing its intention to introduce sweeping changes to the state's taxi industry, making UberX and other ride-sharing services legal. But, while the changes announced for NSW are effective as of today, Western Australia's new regulations and legislation will not be introduced until July 2016...
---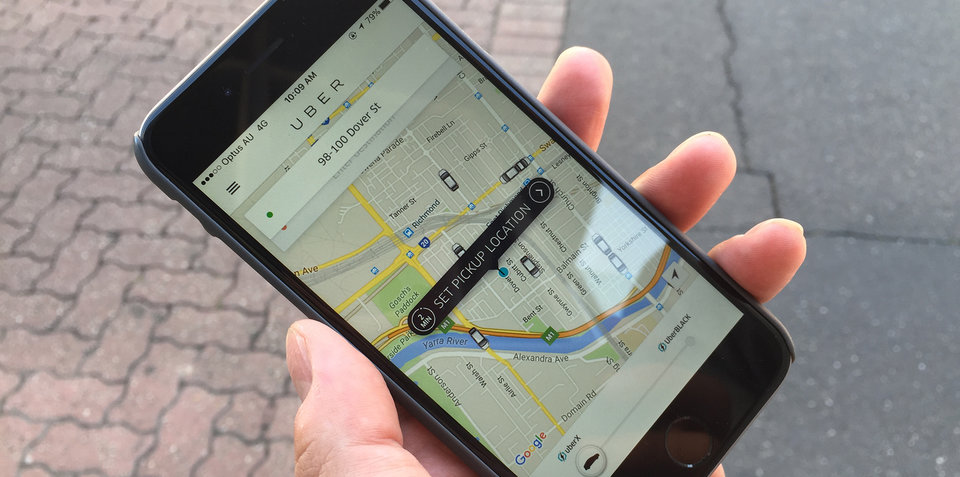 The New South Wales government has announced a series of sweeping changes to the state's taxi and hire car industry, in the process legalising the controversial UberX ride-sharing service. The news is expected to be followed by a similar announcement in Western Australia, where a spokesperson for the government has confirmed that UberX service's newly legal status will be detailed later today...
---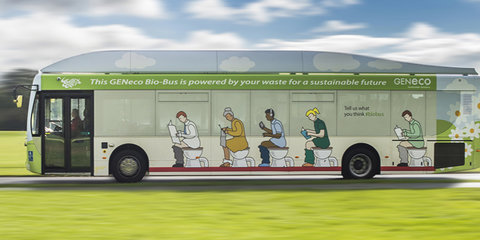 Bristol airport in the UK has started a four-week trial of a bus that runs on bio-methane, generated by sewerage treatment. So yep, it runs on poo (and processed food waste, but there's nothing funny about that). The 40-seat airport transfer service has a range of 300km on a single tank of the (endlessly) renewable fuel...
---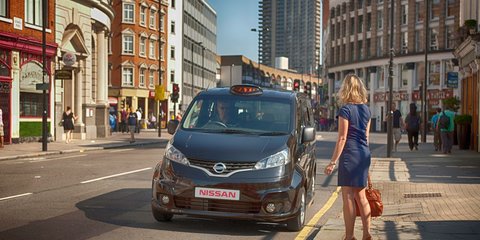 London's traditional black cab scene could be in for a significant tune-up, with the Nissan NV200 London Taxi set to roll out across the fleet in 2014. Following an exclusive deal announced last May that will see 13,000 NV200 cabs dominate the New York City streetscape for the next decade, Nissan has confirmed its intention to put its mark on the hackney carriage market with a black, right-hand-drive version of the versatile van...
---