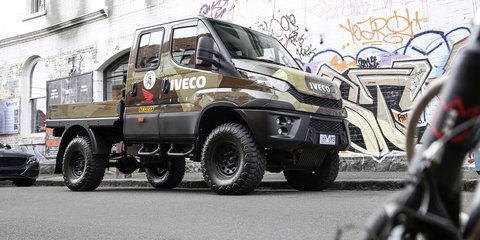 When you think rugged off-road vehicles, one of the last ones that comes to mind, for most people, is the 2016 Iveco Daily 4x4. Iveco hopes to change that with the latest iteration of the Iveco Daily 4x4, which features a raft of changes, along with incredible off-road credentials and huge payload...
---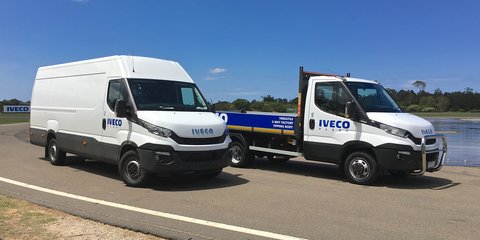 Iveco is recalling 363 vehicles from its 2014 model-year Daily Van and Cab Chassis lines over concerns the airbags to deploy unexpectedly. According to the manufacturer, the air-conditioning system's drain tube is misaligned, which could cause moisture to enter the airbag module...
---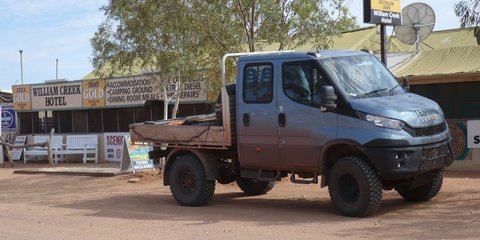 One of the country's most hardcore off-road utility vehicles, the 2016 Iveco Daily 4x4, has concluded its Australian testing ahead of its launch in the coming months. The local testing regimen included 13,000 kilometres of testing at "almost full GVM" (4495 kilograms), and saw the Iveco Daily 4x4 encounter temperatures of 48° Celsius...
---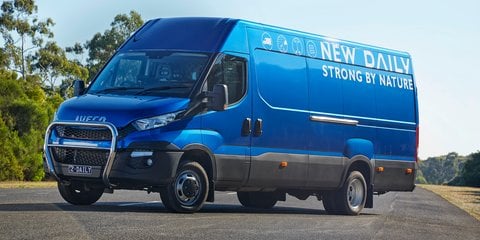 The Iveco Daily van and cab-chassis models have been updated for 2016, with extra safety equipment and different body styles now on offer. Iveco – which is better known for its trucks than it is for its commercial vans – offers the Daily model in its ranks as an alternative to the likes of the Ford Transit, Fiat Ducato, Mercedes-Benz Sprinter and Renault Master...
---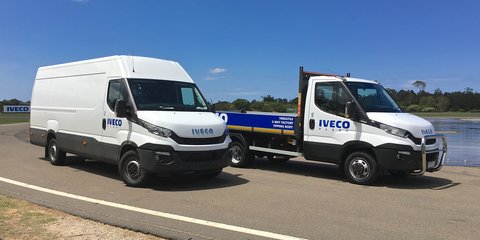 Iveco is a brand that truckies will know, but tradies may not. Borne of mixed heritage around 1975, the original Industrial Vehicles Corporation – branded Iveco as it rolls off the tongue a little easier – was a conglomeration of Italian, German and French brands. Today, the light-, medium- and heavy-duty vehicle manufacturer sells its vehicles in more than 160 countries...
---