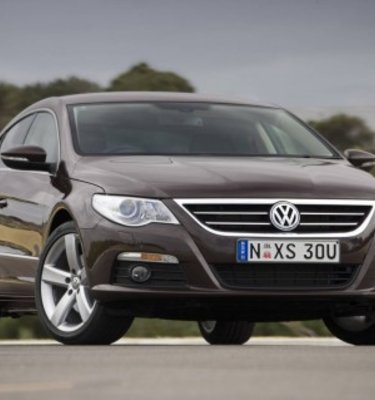 Volkswagen Passat CC Review & Road Test
Current Pricing Not Available
2009 Volkswagen Passat CC 125TDI Review and Road Test

Model Tested:

2009 Volkswagen Passat CC 125TDI; 2.0-litre, four-cylinder, turbo-diesel; six-speed DSG; sedan - $54,990*
Options (As Fitted):
Metallic Paint $1000 (Autumn Brown); Rear View Camera $600; Satellite Navigation $2500
CarAdvice Rating:
If there's one car company at the moment that is bouncing from strength to strength, it's got to be Volkswagen.
Cars like the Golf GTI, Golf R32, Passat R36 and even the new Golf range still manage to give drivers that buzz that you only get when you're steering something special.
While Matt Brogan has already tested the V6, all paw version of the Passat CC, I was relegated to the turbo diesel model.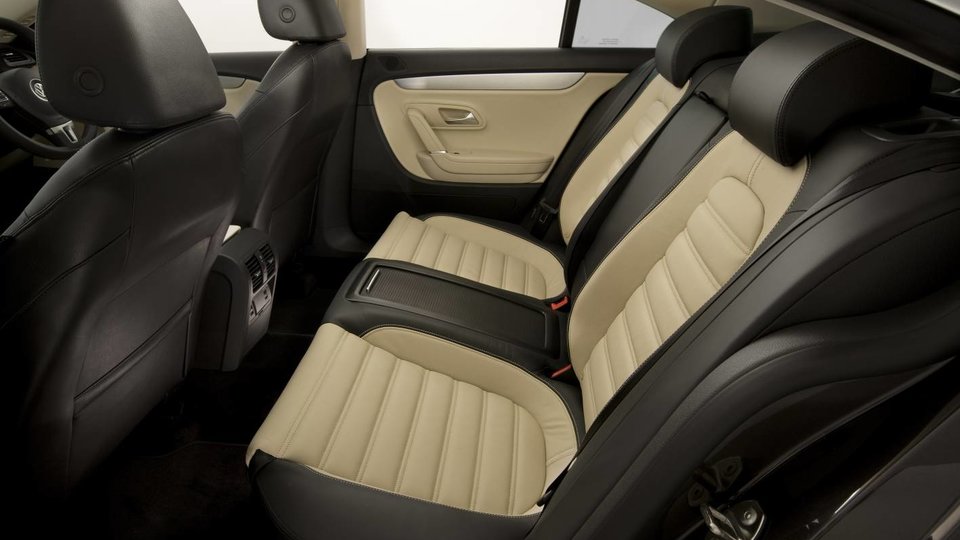 Having attended the launch, I had fond memories of the all-wheel-drive V6, but didn't spend all that much time in the diesel, so I was pleased to see what it was all about.

The doors open like a car double its value, leading to an opulent and utterly tasteful interior.
Figure hugging electric seats command an accurate driving position, perfectly distanced from the controls for long legged freaks like yours truly. Our test vehicle was also fitted with the optional cooled seats, an ideal combination for hot days and sweaty buttocks!
RNS510 is Volkswagen's latest iteration of its multimedia control system. A hard disk based system allocates 10GB for storage for navigation map data, while 20GB is left for the storage of audio files. Users can download their audio CDs and memory disks to the vehicle's hard disk for later use – negating the need for CDs which scratch easier than luxury cars at supermarkets.

Deep levels of bass and high frequency tweeters allow the system to cover the entire spectrum for every type of music, ranging from classical right through to panel shaking techno.
While the Passat CC only seats four passengers, the cull of one seat means there is no discomfort between rear passengers as would be the case if five seats were on offer.
Volkswagen makes no apologies for this vehicle only being a four seater. They say that drivers can opt for the regular Passat if they're in need of five definitive seats.

Comfort inside the cabin is helped by an impressive suspension arrangement. The subtle ride soaks up bumps and gashes in the road, while also remaining flat through bends. The adaptive suspension adjustment allows the driver to select between a comfort and sport mode at the push of a button, with changes felt instantly.
The boot offers ample storage space, 532-litres to be specific. It does concern me that some cars are still using archaic and intrusive hinges that run into the boot when opening/closing, opposed to the hydraulic arrangement that uses far less space in comparison.

While the Passat CC weighs in at 1526kg, the 125TDI fitted to this variant of the Passat CC seamlessly moves the Passat CC. There's still the trademarked Volkswagen DSG stutter off the line, but once moving the turbo diesel engine does away with turbo lag and that tractor like sound often associated with diesels.
The quiet TDI motor, although front wheel driven, offers bucket loads of torque in any gear. Despite the front end grappling for grip in the wet from a standing start, once moving there seems to be an endless supply.
The super fast shifts of the direct shift gearbox mean that gears are snapped up as soon as they're offered. This arrangement works wonders when mated to a diesel engine, which always needs to be on boost to be effective.

Let's talk pricing. When asked about the Passat CC, Volkswagen's General Manager of Press and PR, Karl Gehling, told CarAdvice "while there are no direct competitors, we see the Passat CC as being unique in its positioning in the market place. We see there are a lot of vehicles which compare against the Passat CC in terms of direct pricing…"
At $54,990, there are indeed plenty of vehicles which compare against the Passat CC in its price bracket. However, if you look past its price bracket and more in terms of physical competition, you will immediately focus on the Mercedes Benz CLS. At triple the price, you have to ask yourself if there is really that much difference between the two.
While it may not carry a Mercedes Benz badge, or a Mercedes Benz price tag, Volkswagen's Passat CC is a really good thing. In my opinion, it's a flawless cruiser. Four seats are there if you ever need to carry excess passengers, while the rest of the time you can get around in luxury and with style that is unmatched in this price bracket.

At $54,990*, I challenge you to find me another car that surpasses what the Passat CC has to offer, and I'll even send you a CarAdvice sticker for the achievement!

*Pricing is a guide as recommended to us by the manufacturer.
Ratings:
CarAdvice Overall Rating:
How does it Look:
How does it Go: