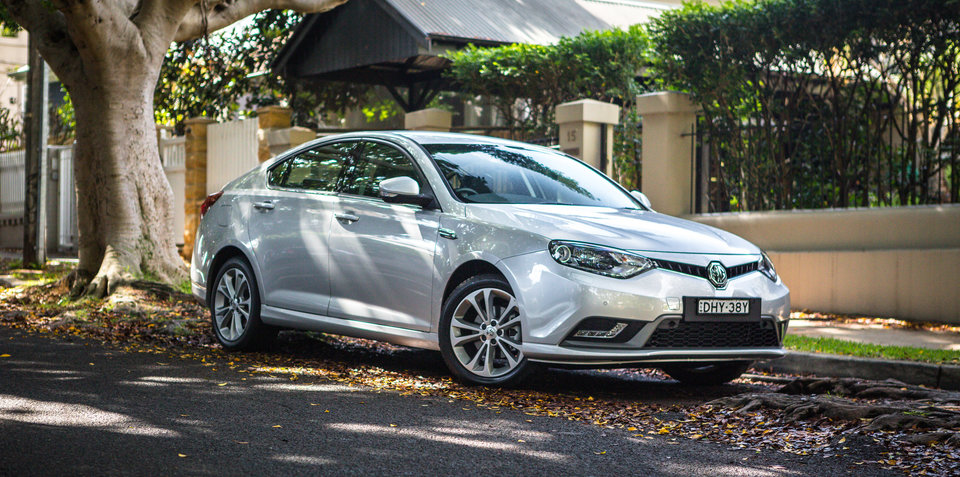 MG Motor has relaunched in Australia, so is the MG 6 Plus a strong enough proposition to establish the brand as a permanent player in our market?
---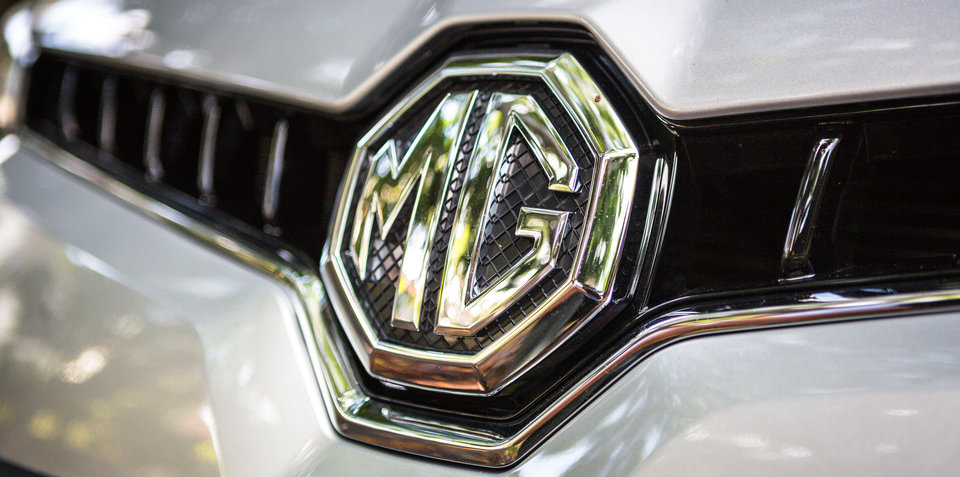 MG is a venerable British brand... wait, wait. MG was a venerable British brand, once upon a time. But it isn't that any more. The latest offerings to bear the MG badge simply don't live up to anything that you would expect of such an iconic marque. I mean, they are kind of cute. And I guess most MGs that have come before them have been cute, too...
---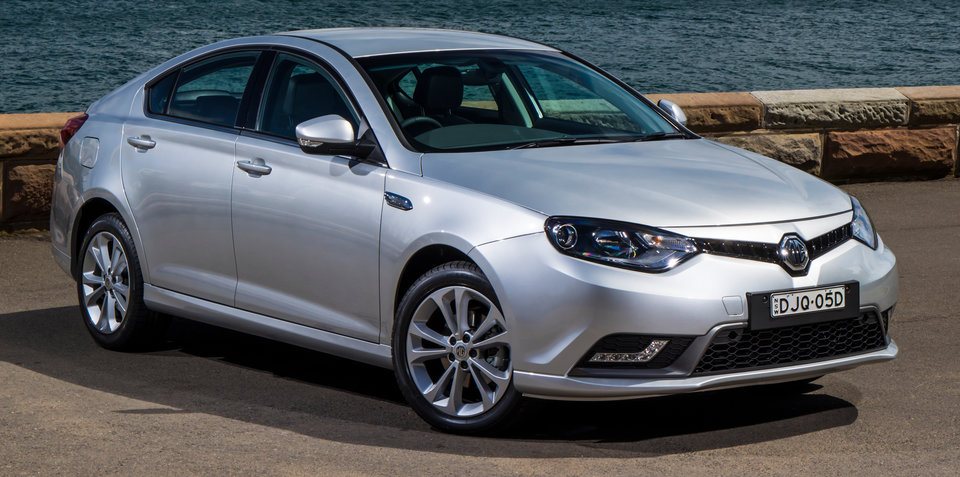 When MG launched the MG 6 locally in 2013 there were some challenges, which ultimately contributed to the SAIC Motor-owned brand retreating from Australia. The MG 6 initially didn't fully comply with Australian Design Rules, and it scored a four-star ANCAP safety rating when tested in 2013...
---
Welcome to the CarAdvice.com News Desk, a regular video wrap of the latest happenings in the automotive world and Australia's new-car market. Keeping you in the loop, Tegan Lawson presents a weekly video from the CarAdvice Garage, with everything you need to know about the week in news and reviews...
---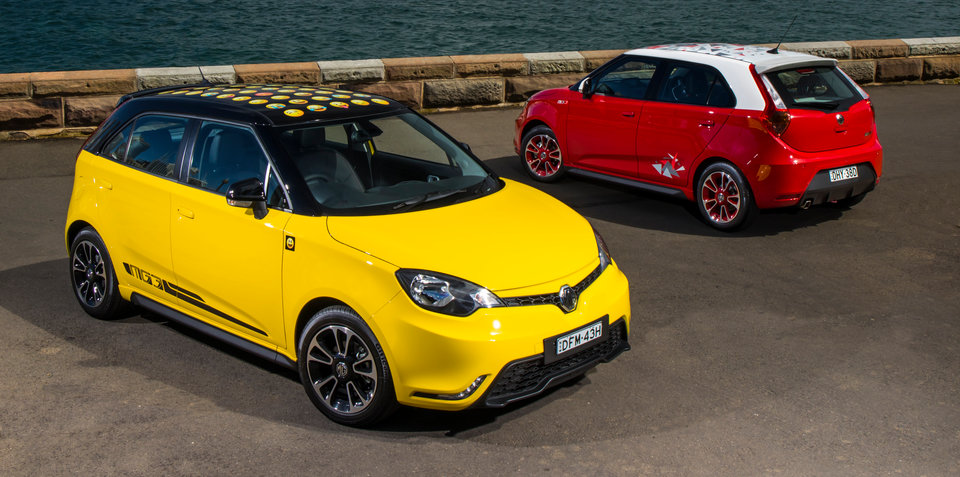 MG has relaunched in Australia under the watchful eye of Chinese owners, SAIC Motor. SAIC is China's largest carmaker and, after taking over MG in 2006, an attempt to return to the Australian market through a local distributor operation was made back in 2013. After failing to make an impact, the iconic British badge has now returned, launching the 2017 MG 3 hatch and 2017 MG 6 Plus fastback in Sydney this week...
---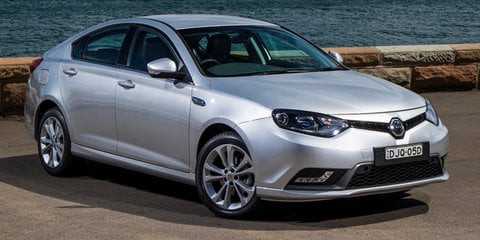 Executives from MG's parent company, SAIC, have defended the MG 3 and MG 6's sub-standard ANCAP safety rating, stating the models are safe as they are. Speaking to media at the Australian launch of the new LDV G10 turbo-diesel van, Chinese executives said that their market research into the Australian market suggested buyers would still be accepting of the MG 3's three-star and MG 6's four-star safety rating, but also conceded that the company is working as fast as it can to improve those scores...
---
MG has launched the 2017 MG 3 hatch and 2017 MG 6 Plus fastback in Australia, marking the Chinese-owned British brand's latest swing at the Australian market. The storied brand's most recent appearance in the hugely competitive Australian market was through a local distributor, but it failed to make any real headway and cars were left unsold for months...
---
Details of the new and updated MG models launching in Australia in 2016. Historic British brand MG, in Chinese hands since 2006, is planning a comeback in the Australian market. The brand most recently tried its luck in our hugely competitive market through a local distributor operation, also Chinese-owned, but the brand failed to make any real headway...
---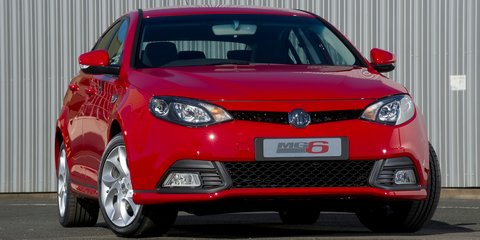 Every MG 6 sold in Australia has been recalled over a child seat anchor fault. However, the slow start for the Chinese-owned British marque in Australia means that just 12 cars are affected - as many as are believed to have been sold since the company launched locally in April 2013...
---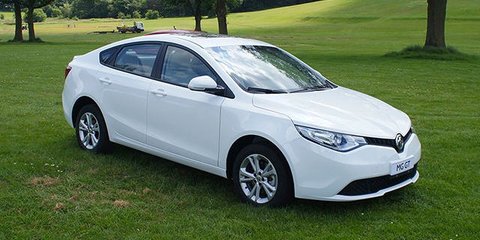 The MG GT sedan has made a surprise debut in Longbridge, England, giving us our first look at the production version of the compact four-door. These images, posted on enthusiast blog MGUK.org, highlight the exterior design of the Chinese car maker's newest model, which is reportedly scheduled to debut publically at September's Chengdu auto show before going on sale in China in October...
---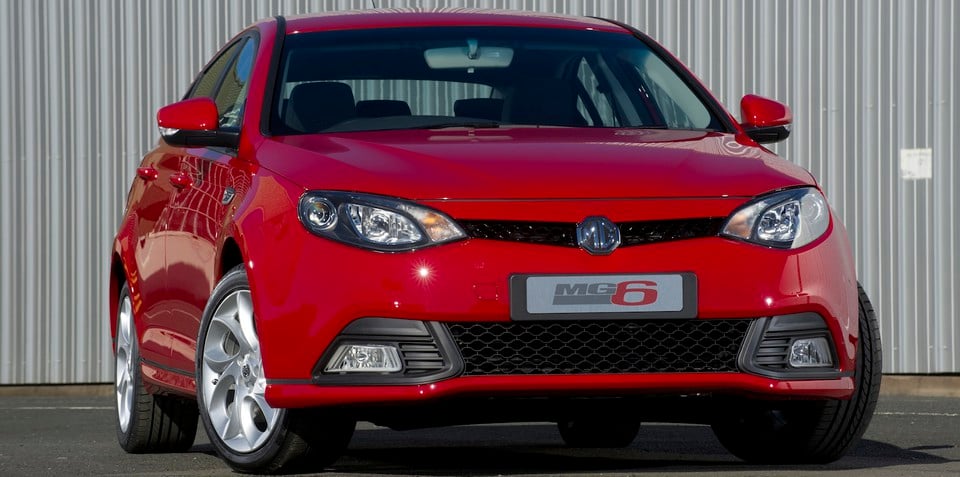 Iconic British brand, and now Chinese-owned MG has relaunched in Australia with the MG 6 small sedan and liftback. Priced from $22,990 plus on-road costs, the MG 6 gets a 1.8-litre turbocharged four-cylinder engine producing 118kW of power at 5500rpm and 215Nm of torque from 1750-4500rpm, mated exclusively to a five-speed manual transmission...
---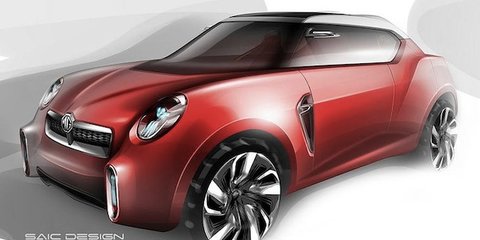 MG has released sketches of the new MG Icon compact SUV concept  - the company's first foray into the SUV market - before the car is officially unveiled at next week's Beijing motor show. The five-door retro-inspired crossover hints at the original MGB GT sold in North America in the 60s and 70s with its round headlights and rectangular grille...
---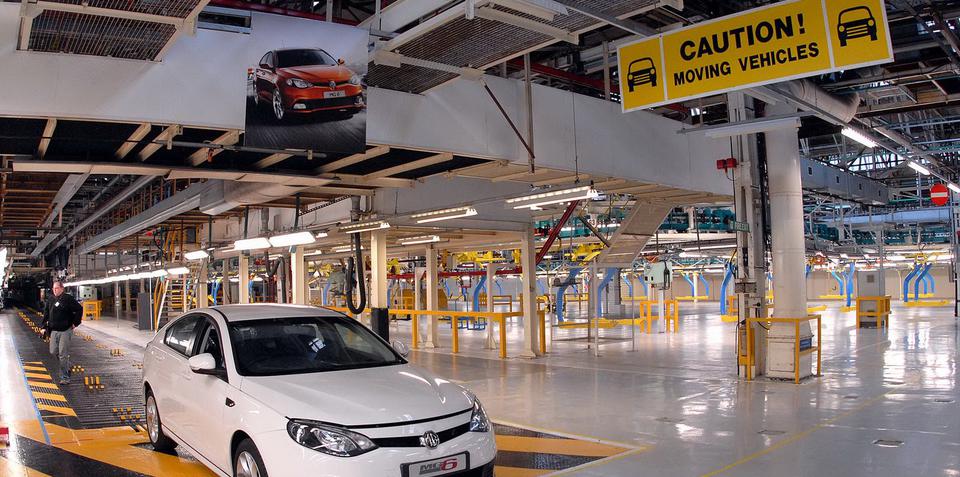 After more than 15 years absence from the automotive market, MG is set to return with the MG 6 fastback sedan in the UK on April 13. The car will be built at the company's original Longbridge factory in Birmingham and will only be sold, at least initially, in the UK. The car that will try to kickstart the brand will be the MG 6 five-door fastback...
---