Infiniti's hottest coupe packs 298kW and a major price advantage over its competitors. But can it kick it with Germany's best? James Wong finds out.
---
Infiniti's European boss, Francois Goupil de Bouille, has reportedly hinted that a hybrid-powered halo car is in the brand's future. Speaking to UK website Autocar, Goupil de Bouille said that Infiniti would eventually need halo performance models and that hybrid technology could be the key ingredient...
---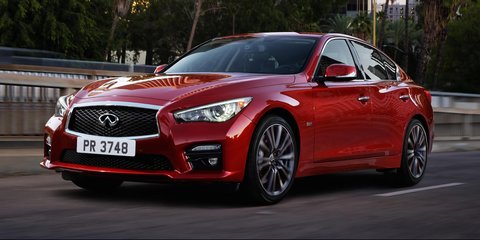 Infiniti's new turbocharged 3.0-litre petrol 'VR' V6 engine, revealed in December, will be the engine that kicks off the company's new Red Sport performance brand this year. The engine, tuned for 224kW and 298kW forms, will initially be offered with the Q50 sedan and the brand-new Q60 coupe...
---