The Fisker EMotion, the latest vehicle from the pen of Henrik Fisker, has been teased again on social media. The latest teaser photo shows the car's front profile, and follows on from earlier teasers that revealed the vehicle's front-end design, as well as its butterfly door arrangement, which is said to make for easier ingress and egress...
---
Henrik Fisker, the man behind the design of the Aston Martin DB9 and founder of the reborn Fisker Inc, has previewed an upcoming model from the electric car brand. On his Twitter profile, Henrik Fisker shared a teaser image of the new model, which features 'butterfly' doors - a design the entrepreneur says will make for better ingress and egress...
---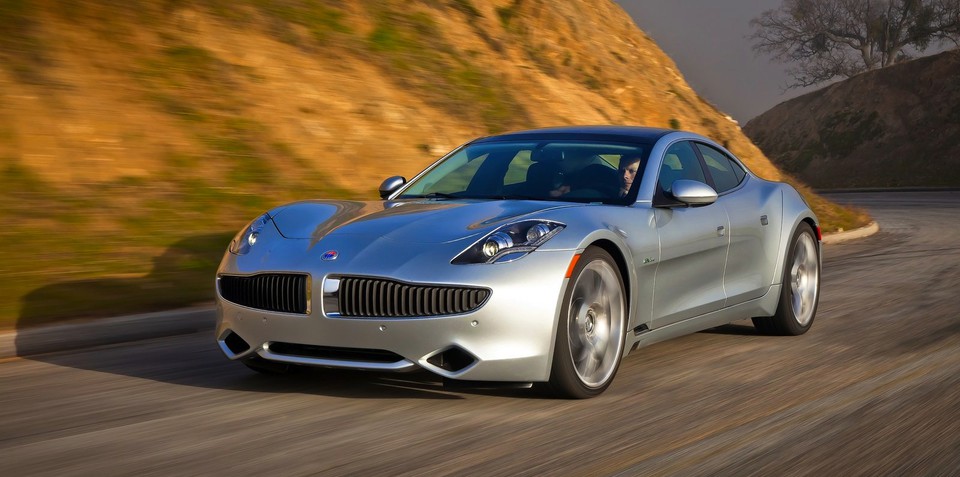 A lapsed electric vehicle pioneer is back, and potentially in a big way. Henrik Fisker, whose eponymous electric car the Fisker Karma range-extender (pictured) sedan made waves a few years ago, has announced a decision to relaunch. Fisker Inc. has announced the brand rebirth will kick off with the development of a mystery all-electric premium vehicle featuring battery technology claimed to deliver a longer driving range than any existing EV...
---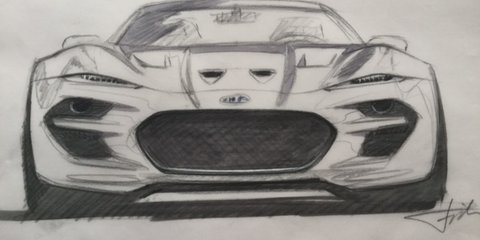 Henrik Fisker is an automotive veteran with what you could only call an eclectic back catalog. The Dane is many things to many people. Brash, bold, a man with contrasting visions...  Ten minutes with him is enough to understand why. For those late to the party, Fisker designed poster-worthy cars such as the BMW Z8 and Aston Martin DB9, and then went out on his own and started an eponymous electric car brand during the infancy of Tesla...
---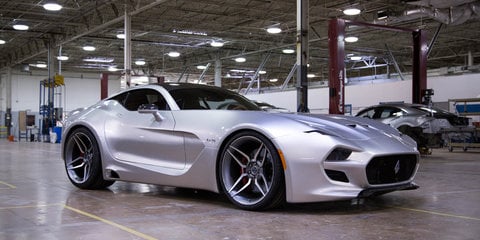 The VLF Force 1 revealed today is the first bespoke supercar from the company calling itself "America's newest, smallest and priciest OEM". Touted as the "only American supercar without excuses", the VLF Force 1 is a Dodge Viper-based muscle car with an 8.4-litre V10 engine shoehorned into a carbon-fibre body penned by former Aston Martin and BMW designer, turned entrepreneur, Henrik Fisker...
---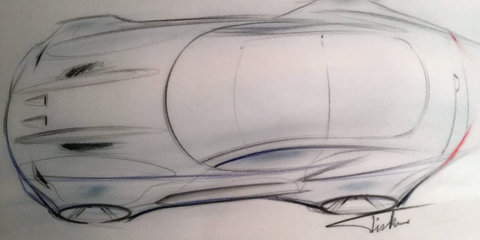 Henrik Fisker, the man behind the styling of Aston Martin's DB9 and V8 Vantage, along with his own Fisker brand - recently reborn under new management as Karma - has announced plans for another new motoring venture. This latest plan, which follows the unveiling of the Aston-based Thunderbolt earlier this year, will see the Danish designer team up with an unnamed American partner on a new supercar called the Force 1...
---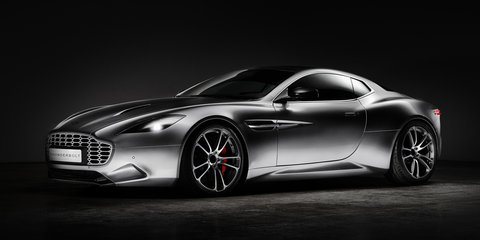 Automotive designer Henrik Fisker has refashioned the Aston Martin Vanquish into the Thunderbolt for the 2015 Amelia Island Concours d'Elegance. The one-off Thunderbolt has a reworked exterior that's been crafted from hand-laid carbonfibre. Up front the car features new headlights, a refashioned bumper with an eye-catching aluminium grille, a bonnet with a power dome, and triangular air intakes...
---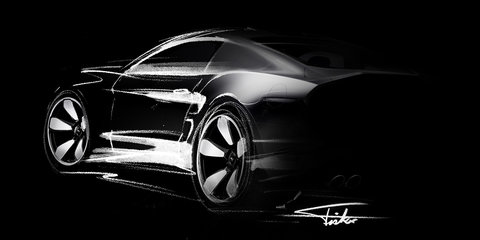 Henrik Fisker will return to the motor show spot light with the new Rocket muscle car at the Los Angeles auto show next week. Co-developed with Galpin Auto Sports, the Rocket will feature a carbon fibre body and is claimed to be the "ultimate American muscle car". Aside from those two little nuggets of information, as well as the sketch above, the two parties haven't revealed much more about their new venture...
---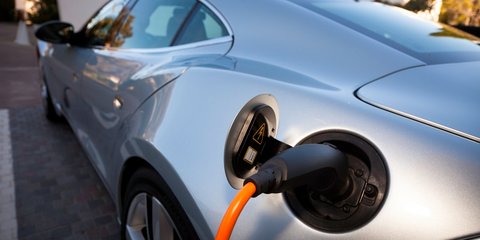 Luxury plug-in hybrid carmaker Fisker Automotive looks set to file for bankruptcy protection in the US as soon as this week, according to latest reports. Under pressure from the US Department of Energy (DOE) to re-pay nearly US$200 million ($190 million) in federal government loans it received back in 2009, Reuters reports that Fisker Automotive has had attorneys draw up bankruptcy documents to file for Chapter 11 of the United States Code in the coming days...
---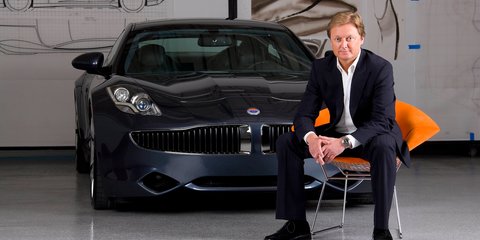 The executive chairman and co-founder of Fisker Automotive, Henrik Fisker, has walked out on the embattled electric car maker following "several major disagreements" with the company's management board. Danish-born Fisker (above), who founded the plug-in hybrid business with Bernhard Koehler in 2007, confirmed his departure in a statement sent to UK publication Autocar...
---