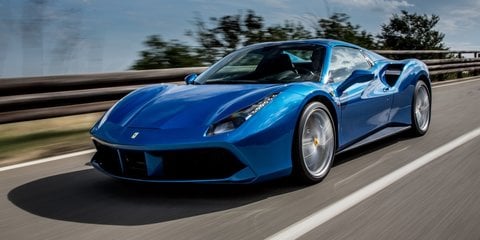 Italian marque Ferrari has received multiple honours at this week's International Engine of the Year awards, with praise heaped on its 3.9-litre twin-turbo V8. The engine - found in the 488 GTB, 488 Spider and California T - took the top prize for 2016, edging out last year's winner: BMW's 1.5-litre plug-in-hybrid powertrain from the i8...
---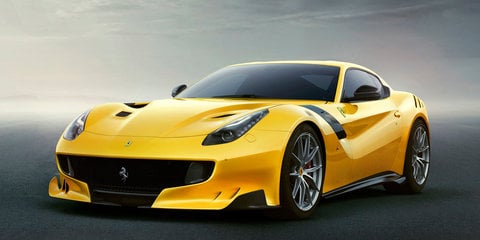 Sports cars coming in 2016 Ford Mustang – January Ferrari 488 GTB – March Lotus Evora 400 – Q1 McLaren 570S – Q1 Audi R8 – Q2 Ferrari 488 Spider – Q2 Ferrari F12 tdf – Q2 Lamborghini Huracan LP580-2 – Q2 Porsche 911 Carrera 4/Carrera 4S – Q2 Porsche 911 Targa 4/Targa 4S – Q2 Lotus Elise Sport/Sport 220 – mid 2016 Porsche 911 Turbo/Turbo S – Q2/Q3 Fiat 124 Spider – Q3 Lotus Exige Sport 350 coupe – Q3 Mercedes-Benz SL-Class – Q3 Aston Martin DB11 – Q4...
---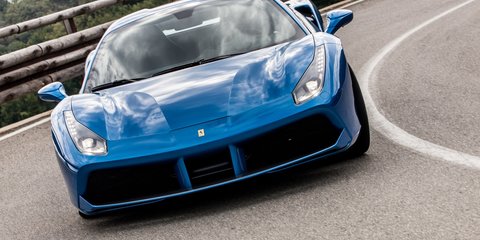 Details of the new and updated Ferrari models launching in Australia in 2016.   Ferrari 488 GTB - Q1 Ferrari 488 Spider - Q2 Already available for order, the first examples of Ferrari's new 488 Spider will make their way to Australia in the second quarter of 2016...
---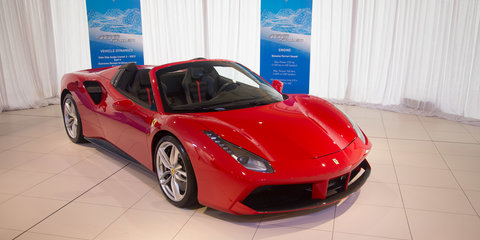 Ferrari Australia has taken the wraps off the 2016 Ferrari 488 Spider, revealed today in Melbourne as part of the Australian launch. The Ferrari 488 Spider is the latest iteration of Ferrari's Spider product, with the original — a Ferrari 308 GTS — famous for its appearance in the Movember-esque television series Magnum PI...
---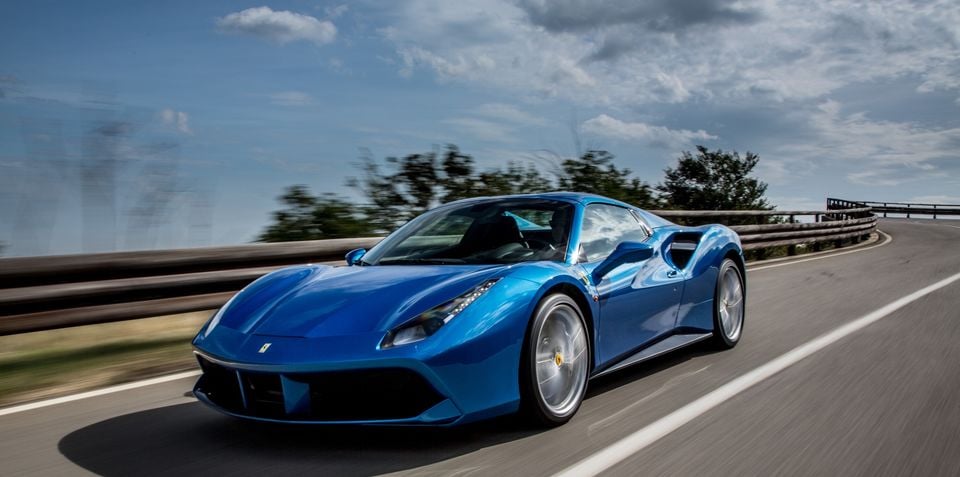 Stunning looks inside and out, a convertible rood, plus a new turbocharged engine, the 2016 Ferrari 488 Spider is pure genius...
---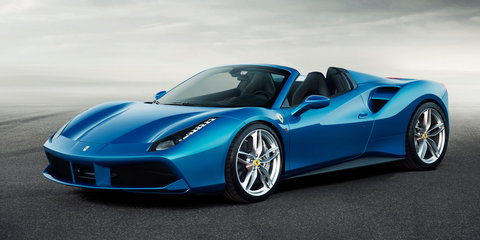 Overnight, the Italian supercar maker unveiled the Ferrari 488 Spider, the open-top companion to the 488 GTB. Behind the passenger cell is the same dry sump 3.9-litre turbocharged V8 that does duty in the 488 GTB, which was released earlier this year. The engine develops a maximum of 492kW of power at 8000rpm and 760Nm of torque at 3000rpm...
---