UPDATE: An Australian source has confirmed more details about the Pista. They've been added to the end of the article. The Ferrari 488 Pista has been leaked online this week, ahead of an official debut at the Geneva motor show. According to Motor Authority, the name 'Pista' has been confirmed for the more hardcore version of Ferrari's V8-engined supersports car, which in Italian translates to 'track' – ending talk of a 'Speciale' or 'GTO' badge...
---
Ferrari has teased a new special version of the 488 supercar, tipped to be named the 488 GTO. In a 40-second clip on Facebook, the Prancing Horse shows the mystery model wearing the company's signature red paint contrasted with white and black striping. We can see briefly that the rear end will get unique styling inspired by the LaFerrari hybrid hypercar, along with a 8000rpm redline...
---
A Ferrari 488 GTB sporting a more aggressive nose has been snapped, hinting at what might be to come in the hotter 488 'Speciale' when it arrives. The image, posted by 'Supercar Advocates' on Facebook, shows two 488s sitting side-by-side in a garage, with one car covered by white stickers...
---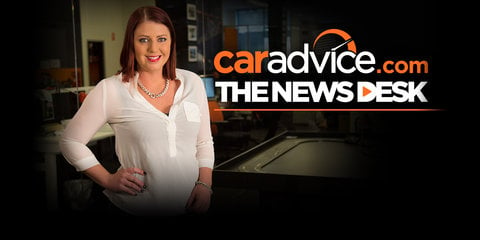 Welcome to the CarAdvice.com News Desk, a regular video wrap of the latest happenings in the automotive world and Australia's new-car market. Keeping you in the loop, Tegan Lawson presents a weekly video from the CarAdvice Garage, with everything you need to know about the week in news and reviews...
---