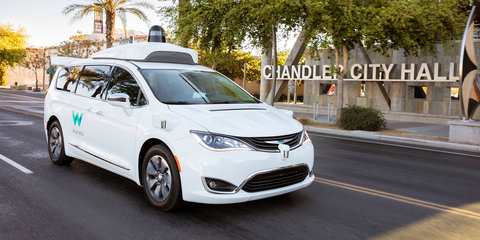 Google's Waymo autonomous driving subsidiary has shown off its new self-driving vehicles by taking members of the public out for a spin. Dubbed 'Early Rider Moments', the short clip shows the reactions of people participating in Waymo's autonomous driving trials...
---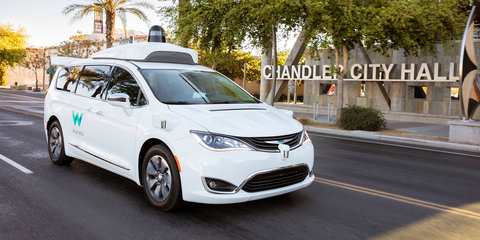 Google's self-driving project, Waymo, has shared a safety report with the US Transport Department, shining a light on how it operates its autonomous test fleet. The detailed report looks at how the systems in Waymo cars operate, the type of data they record, what happens when something goes wrong and how the car deals with an accident...
---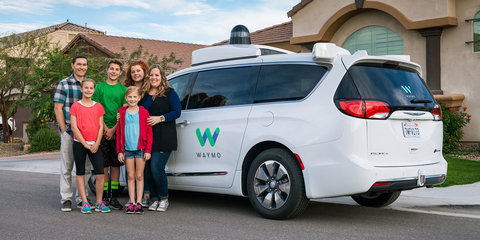 Waymo, Google's self-driving car division, has started an early rider program for its autonomous vehicle fleet, and has significantly increased its order for autonomous Chrysler Pacific plug-in hybrid people movers. The early rider program is currently only open to residents living in and around Phoenix, Arizona...
---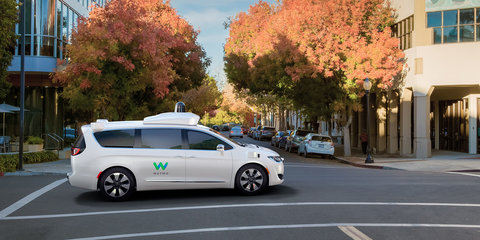 Google's self-driving offshoot Waymo is a step closer to making fully-autonomous vehicles a mainstream reality, according to a new government report released this week. California's Department of Motor Vehicles has released its annual autonomous vehicles disengagement report, which details the number of times human drivers were forced to take control back from driverless vehicles during testing on public roads...
---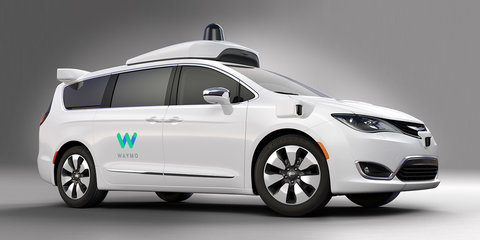 The autonomous Chrysler Pacifica Hybrid developed by Waymo, Google's self-driving car division, and Fiat Chrysler (FCA) has been revealed. These first images of the new autonomous Chrysler Pacifica Hybrid, released overnight, come just over seven months after Google and FCA announced that they would team up to develop a fleet of 100 self-driving vehicles for the search giant's on-going research and development...
---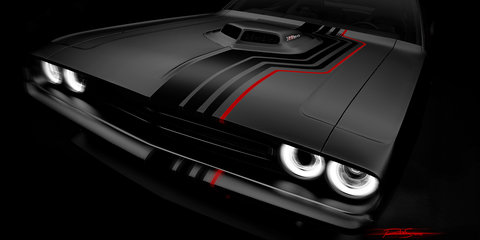 Fiat Chrysler has released a sample of  Chrysler, Dodge, Jeep and Ram sketches, previewing five heavily-modified concept cars bound for the 2016 SEMA show in Las Vegas next month. This furious (and/or family-friendly) five have been re-imagined with production and concept parts from in-house tuning arm Mopar - a partnership that has created numerous bold concepts over the years...
---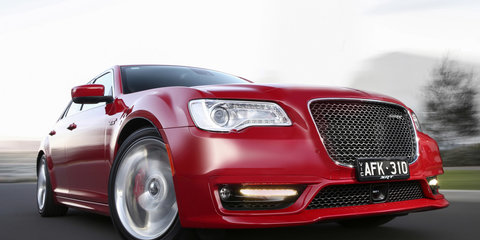 The next-generation Chrysler 300 may ditch its rear-wheel drive heritage in favour of a front- and all-wheel drive platform. Earlier this week, Fiat Chrysler (FCA) chairman Sergio Marchionne met with workers at the company's factory in Windsor, Ontario, Canada, to thank them for their efforts in getting the Chrysler Pacifica people mover into production...
---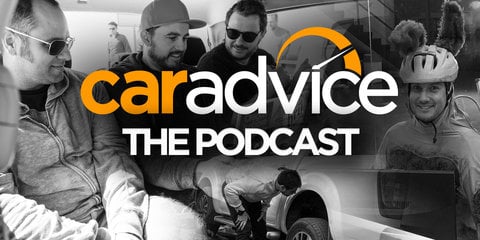 Welcome to episode 2 of the CarAdvice.com podcast! If you missed our very first episode last week, or you'd like to know more about the show, catch our earlier article here. We must also extend a big thanks to you all: the response to our first episode was just staggeringly positive, and you've already helped see the CarAdvice...
---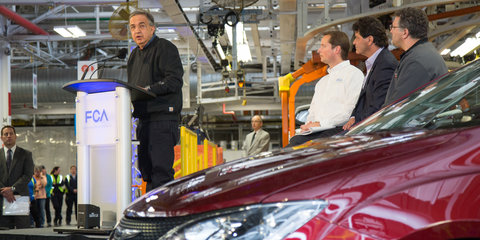 Google and Fiat Chrysler (FCA) will jointly develop a self-driving version of the Chrysler Pacifica hybrid people mover, which will be added to the search giant's ever growing fleet of research and test autonomous vehicles. As part of this deal, the two companies will each assign a group of engineers who will work together, at a site in southeastern Michigan, to design, engineer and test the self-driving people carrier...
---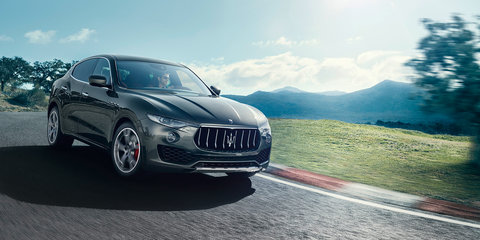 The Maserati Levante plug-in hybrid that's due in the next few years will use drivetrain components shared with other products throughout the Fiat Chrysler (FCA) family. Harald Wester, CEO of Maserati, told Motor Trend at the recent Geneva motor show that "a standalone [PHEV] programme would be suicidal, so we have to look at FCA"...
---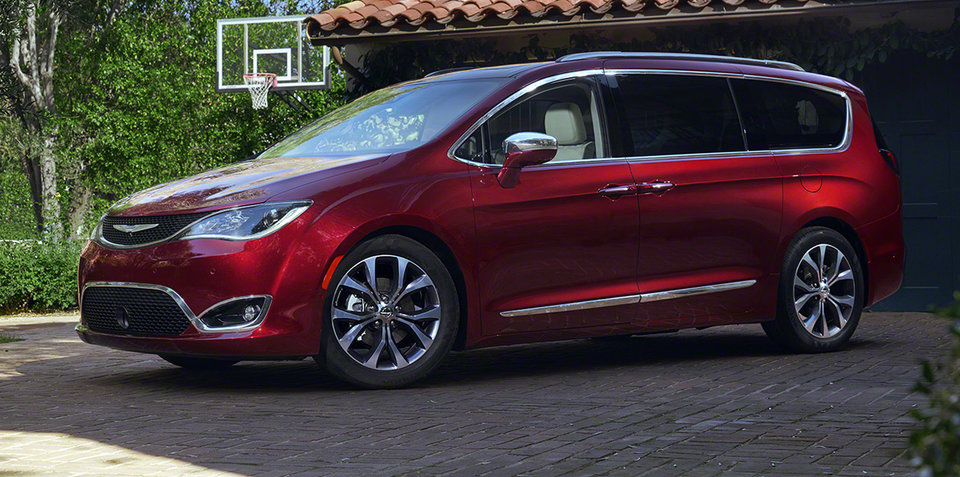 The 2016 Chrysler Pacifica has debuted at this week's Detroit auto show, replacing the people-mover we knew as the Grand Voyager. In the US, where Chrysler's people-mover was known instead as the Town & Country, the Pacifica will replace the now eight year-old fifth-generation model. The Grand Voyager is no longer available in Australia, making its way out of the local range in 2015...
---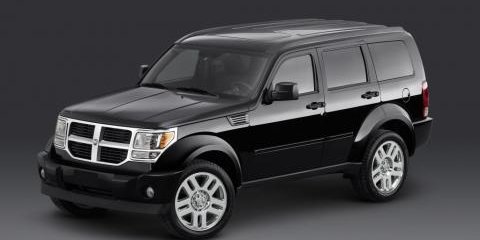 Last week Chrysler announced plans to drop four models from its lineup, the Dodge Magnum, Chrysler PT Cruiser convertible, Chrysler Pacifica and Chrysler Crossfire. News from the States this morning suggests that was just the beginning of the new Chrysler...
---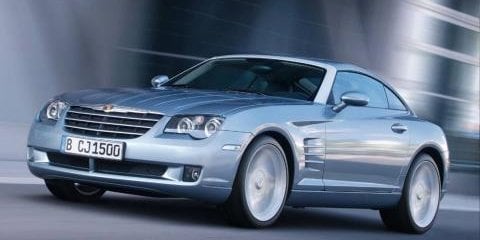 This morning, Chrysler LLC flagged that it would slow production at several of its North American assembly and powertrain plants, and delete four products from its line-up. The company announced that it will eliminate four models through 2008, only two of which are sold in Australia, including Dodge Magnum, the Chrysler PT Cruiser convertible, Chrysler Pacifica and Chrysler Crossfire...
---