A pair of BMW eDrive plug-in hybrid models - the X5 xDrive40e and 330e - will hit showrooms with attractive pricing in May 2016. The new plug-in hybrid pairing models are said to "reinforce BMW's commitment to sustainable mobility by offering a plug-in hybrid alternative within the brand's two highest-selling model ranges"...
---
The new 2016 BMW X5 xDrive40e has made its first local appearance in Melbourne this week, with the new plug-in hybrid set to launch in Australia in April or May alongside the 330e sedan. The two variants feature BMW's eDrive platform, and the X5 xDrive40e will only be offered in one specification, combining a 2...
---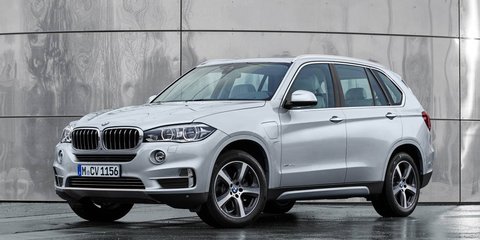 BMW will launch its first plug-in hybrid model (beyond its niche 'i' sub-brand) into Australian showrooms from 2016. Earlier this week, the Bavarian brand premiered the X5 xDrive40e, a petrol-electric version of its top-selling large SUV that looks just like the regular 30d version you see in school zones everywhere...
---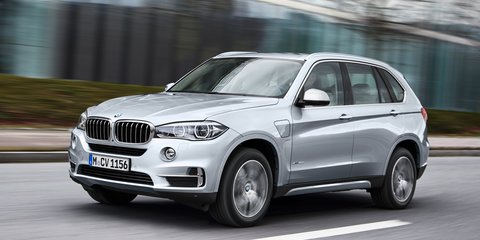 The BMW X5 xDrive40e formally revealed today is the Bavarian company's first plug-in hybrid model from its "core brand" — those not part of its 'i' family. It joins a growing movement in PHEV technology from luxury brands, with rivals to include the diesel-electric Audi Q7 e-tron and forthcoming Mercedes-Benz GLE (nee ML-Class) PHEV...
---