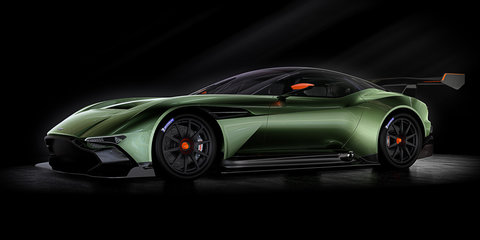 The next-generation Aston Martin Vantage will borrow design elements from the Vulcan and the James Bond limited-edition DB10 car, says the British brand's chief designer. Speaking to CarAdvice at Aston Martin's Gaydon factory in the UK this week, Marek Reichman admitted that topping the current Vantage will not be easy but the brand has taken the best of what made the current car popular and styled it in a different context...
---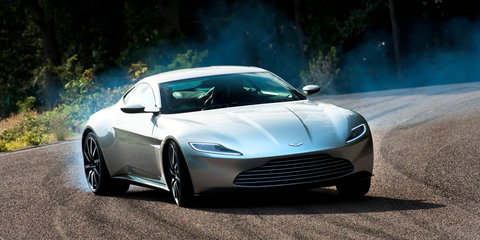 One of the 10 Aston Martin DB10 coupes created especially for the 24th James Bond movie, Spectre, will go on sale via auction. According to Aston Martin, this is the only DB10 that will be offered for sale to the general public. The DB10 is the first Aston Martin designed specifically for the spy movie franchise...
---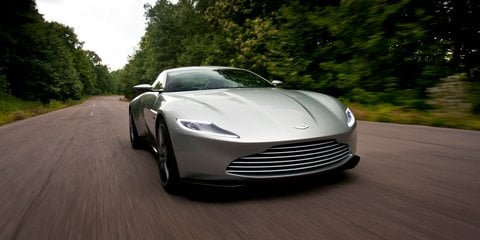 Sam Holgate is just 28 years old; he's also the designer responsible for latest Bond car, the Aston Martin DB10 from the movie Spectre. How he came to design James Bond's latest Mi6 company car is an amazing story in itself...
---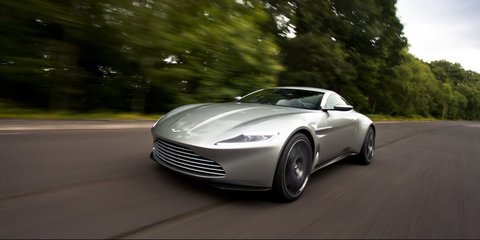 We drive the Aston Martin DB10 from the latest Bond movie, Spectre.
---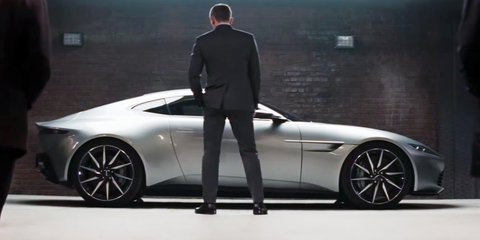 Finally! Aston Martin's new DB10 superhero is alive, power-sliding and bullet-dodging its way through the first full preview for the coming James Bond film, Spectre. Of course, if previous installments of Daniel Craig's run on the 007 franchise are anything to go by, this special new Aston's time on the stage may be short-lived...
---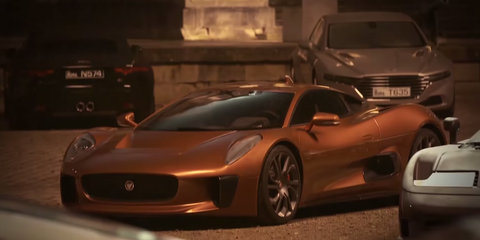 Excitement is building around the next (and 24th) chapter of the James Bond film franchise, Spectre. Although the film doesn't open until later this year, it hasn't stopped the producers releasing a teaser of two of the biggest stars - the Aston Martin DB10 and Jaguar C-X75 supercars...
---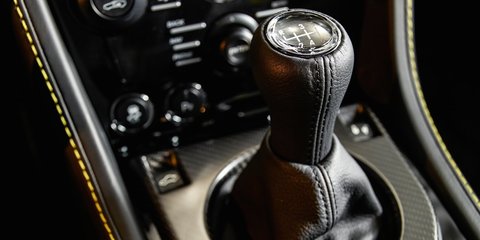 New Aston Martin CEO Andy Palmer says the British sports car brand won't follow the trend of ditching manual transmissions in its future models. "I would love to be the last car manufacturer providing stick shifts in the US," Palmer told US publication Car and Driver. "That's my hope, we will keep the faith...
---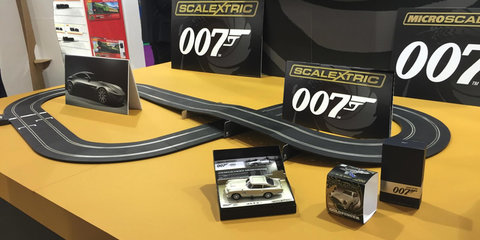 To coincide with upcoming release of the new James Bond film, Spectre, perennial slot car maker Scalextric has announced an official licenced set. Gone are the days of generic coloured sports cars on track though, the Spectre set includes detailed versions of the not-for-sale Aston Martin DB10 and stillborn Jaguar C-X75 supercar...
---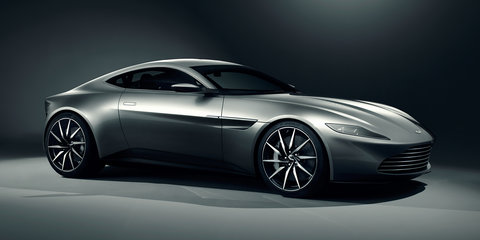 Details about the new James Bond movie, Spectre, were announced overnight, including what will be 007's ride in the film, the new Aston Martin DB10. At an event hosted by Sam Mendes at Pinewood Studios, around 30km west of London, the director revealed details about the 24th film in the official James Bond franchise...
---