The Macedon Ranges and District Motor Club will be staging its 21st Annual Picnic at Hanging Rock this coming Sunday the 10th February.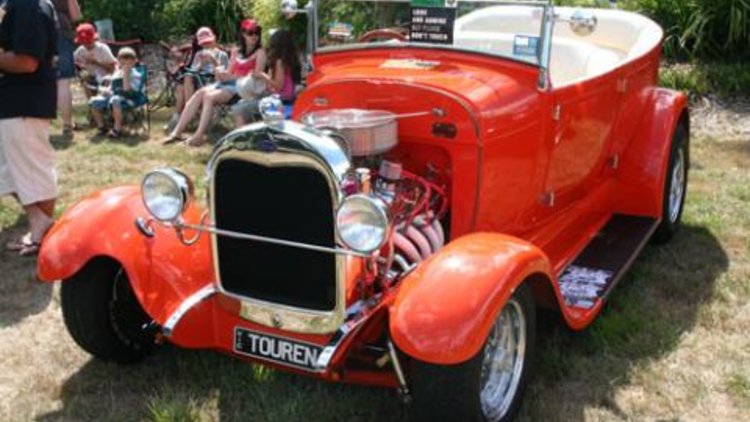 One of the largest of its kind, the event is open to all veteran, vintage, classic and special interest cars, motorcycles and pedal-powered vehicles with last year's show attracting more than 2,500 entrants as well as more than 10,000 spectators.
The Picnic includes a number of free displays and attractions suitable for all ages, including miniature steam train rides, rocker cover races, games for children, an animal farm as well as a range of presentations from our sponsors.
Held at the world famous Hanging Rock Reserve near Woodend, Victoria (approximately 50 minutes north of Melbourne) visitors are able to climb the 'Rock' as well as enjoy a family picnic and great day out.
This year one of the club member's cars – a 1928 Graham-Paige – has been selected as the Event Presentation Vehicle and will be on display near the main stage.
Matt from CarAdvice will be at the show (hopefully with his car) so keep an eye out for the logo'ed Black & Orange shirt and come say hi.
Entry to the reserve for this event is $20 per car, $5 for motorcycles and $50 for busses – entry fees are payable at the gates. Gates open from 8am.