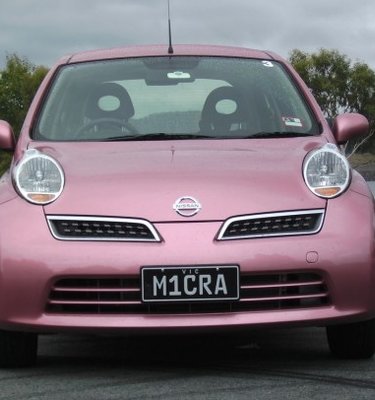 Current Pricing Not Available
2008 Nissan Micra review


Distinctive styling. Keenly priced. Good fuel consumption
Turgid open road performance. Small boot. Too cutesy for some.
CarAdvice rating:
- by Robert Wilson
My transport, metal attire and self-image for the next week was short, rounded - and pink. The two frog-like headlamp eyes that poked from its stubby bonnet lit up in camp anticipation. Instantly I reverted to 15-year-old schoolboy mode "That is so gay!" I proclaimed to the rows of impassive vehicles.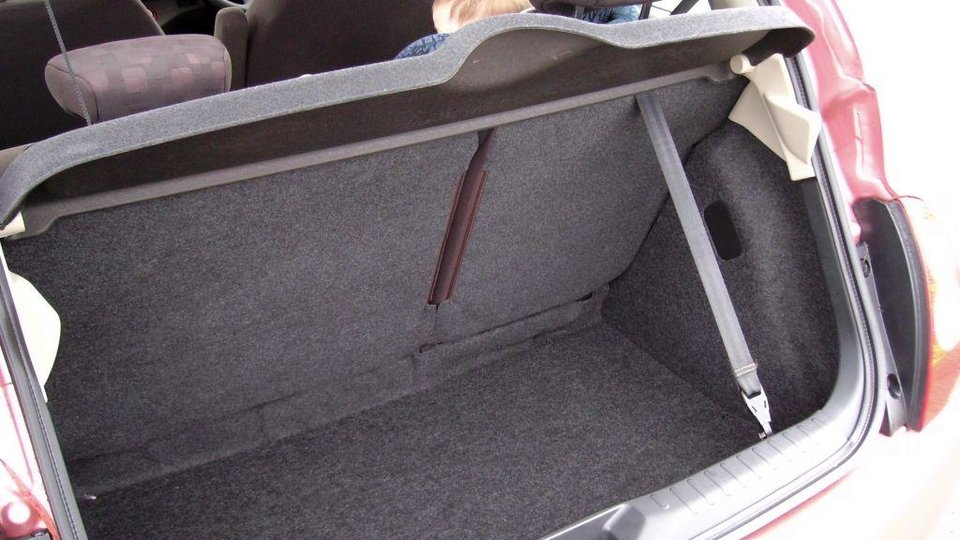 If the Hello Kitty collection included a car the Micra would be it. But at least it's good value at $14,990. For that it comes with the auto, ABS brakes , front airbags and air conditioning. A $1700 City Collection option package adds side and curtain airbags, a six-disc CD player (as obsolete as the gramophone in the age of the iPod, if you ask me) and 15-inch alloy wheels. A pity there's no electronic stability control. Its inclusion would have scrubbed all the bitchy phrases from this review.
Grim-faced, I stared fixedly ahead - but there wasn't much to look at. No tacho and no temp gauge - not that they'll be missed by Micra buyers. The sparse speedo seems to read fast. Driving as quickly as I dared, to get the experience over as soon as possible, I was passed by all and sundry.
The four-speed automatic comes across as a torque thief, absorbing a greedy fraction of the engine's modest outputs. It varies between being slow to change and hyperactivity. Generally it prefers to let the engine labour and the speed drop. The fuel gauge also drops, quicker than it should in a car this size. But fuel use on test of 7.2 litres per 100km was not bad for a small auto. At its stated fuel consumption it would use 1360 litres over a year, or 20,000km, which would cost about $1840.
And when short city trips replaced freeway driving the Micra gave a better account. The automatic works particularly well in stop-start traffic, with a smooth roll-on as you crawl along (Don't you just love Sydney driving?). And the cabin is roomy, even for tall burly men who would not be seen dead in it.
The turning circle is excellent, at 8.8m, and the bug-eyed headlights , which can be seen from behind the wheel make the car easy to place in parking spots. The high, flat seats, which felt none too comfortable on the highway were easy to get in and out of. There's even a fold-down armrest on the driver's seat. And with six airbags in the top version and a credible four star NCAP rating it's a good combination of affordability and safety.
Nissan has no illusions about what the Micra is and who's going to buy it. Here's a line from its press release.
"Micra buyers will have plenty of cash left over for shopping centre forays, and plenty of space in the boot for their boutique bargains, too," it says.
Yet, reviewed on its own terms -as a city car the Micra's not bad, and certainly interesting. It's a city car and it does city things well, for a good price and with the individual style that is valued in a teeming metropolis. It's far from perfect but is a distinctive and price-competitive alternative to dungers such as the unlovable Holden Barina. But unlike the best small cars it doesn't manage to be a passable all-rounder.
The Micra's been on European and Japanese roads since 2002 and it's good to see it here, even a few years late, even if I won't be in a particular hurry to drive one again. After all, tolerance and diversity are good things, right?
CarAdvice overall rating:
How does it drive:
How does it look:
How does it go:
Engine: 1.4-litre four-cylinder
Power: 72kW
Torque: 137Nm
Top speed: N/A
Safety: ABS - front airbags, side and curtain airbags on City Collection model- front seat active head restraints.
0-100km/h: N/A
NCAP rating: 4
Turning circle: 8.8m
Fuel tank: 41 litres
Fuel consumption: 6.8 l/100km
Fuel type: 91