How much would you spend on a personalised numberplate? $100? $1000? What about $10,000, or even $100,000?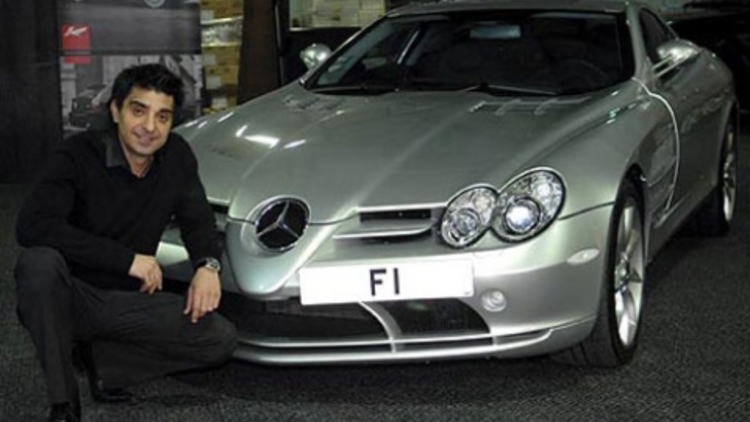 Well, sit down, because a businessman from the UK has spend a whopping ~AUD$985,800 including taxes, based on today's exhange rate.
And what did he get for his near million dollar purchase? A letter and a number - the sought after "F1" plate. According to London's Daily Mail, car customizer and entrepreneur, Afzal Kahn, had his heart set on the plate.
"I knew I just had to have it," Mr Kahn told the Daily Mail. "I have spent years chasing it. I cannot believe I've finally got it. I am privileged to have acquired such a prestigious plate. It's every man's dream to have his perfect car with a number plate like this."
The previous record for a plate was $AUD738,000 for "M1" at an auction by an anonymous bidder. But even this plate didn't attract attention like Mr Kahn's "F1".
Apparently "F1" caught the eye of Eddie Irvine and Bernie Ecclestone when it went up for auction at the Goodwood Festival of Speed in April 2005 but it remained unsold because the reserve price was not met.
The "F1" plate is being affixed to Mr Kahn's Mercedes Mclaren SLR supercar, which amazingly, cost less to buy than the number plate...
Photo courtesy of The Daily Mail
Record amount spent on a single numberplate