With so many first-time car-buyers picking a new car on cost alone, not many consider the repair costs involved with minor accidents. The most common type of accident is a 10km/h collision - usually with another car or object. In light of the statistics, the NRMA has conducted a study to find which cars are the cheapest to repair.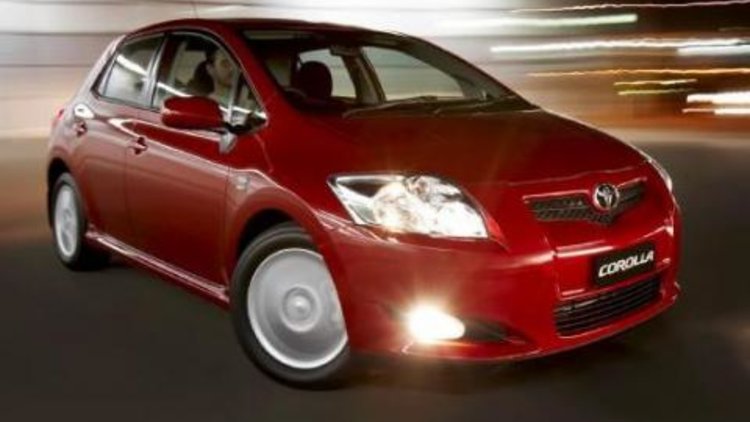 The test put the top nine small-vehicles in Australia through a basic stimulated 10km/h crash, as expected, repair costs ranged from around $1,000 to more than $7,000.
To get the good news out of the way, Toyota has won yet another title, with the Corolla small car (2nd best-selling car in Australia) crowned the cheapest small-car to repair, costing only $1019 or 4.4 per cent of its purchase price.
The most expensive was the Honda Civic, costing an estimated $7,386 or 31.4 per cent of its purchase price. So how can one car cost $7000 while the other only costs $1000? Both are Japanese designed, both are mass produced and both are priced in the same range?
According to NRMA Insurance Head of Research Robert McDonald, it's all about bumper designs.
"The test results show a vast difference in repair prices across the range of vehicles tested, as a poorly designed bumper can slide under other bumpers on impact, causing more damage to both vehicles," Mr McDonald said.
Despite Civic owners having to cough up the most, Suzuki Swift owners are also in for a shock with damage after a low speed crash costing $5547.15 or 34.7 per cent of the car's purchase price.
The NRMA is quick to point out that pedestrian-friendly bumpers are not the reason for the high repair costs as both the Toyota Corolla and the Honda Civic scored similar leg protection results in the EURO NCAP pedestrian safety program.
"This proves that manufacturers can design vehicles that can perform well in both pedestrian safety and vehicle protection."
The table below shows the cars tested:
Vehicle
Repair Cost
Repair Cost as a % of the RRP price
Toyota Corolla(5 Door Hatch)
$1019
4.4%
Ford Focus(Sedan)
$2358
10.7%
Holden Astra(5 Door Hatch)
$2627
10.9%
Mazda 3(5 Door Hatch)
$2886
12.6%
Toyota Yaris(5 Door Hatch)
$4016
22.1%
Hyundai Getz(5 Door Hatch)
$3363
22.4%
Mitsubishi Lancer(Sedan)
$5467
23.5%
Honda Civic(Sedan)
$7386
31.0%
Suzuki Swift(5 Door Hatch)
$5547
34.7%
Have you ever considered repairs costs before buying a new car? Are you likely to consider it in the future and if so, will it affect your decision?