Toyota has unveiled the Toyota Prius V minivan at the 2011 North American International Auto Show in Detroit. It's the car that Toyota has been teasing us with over the past few months, and, as earlier reports suggested, it is a minivan version of the current Toyota Prius hatch.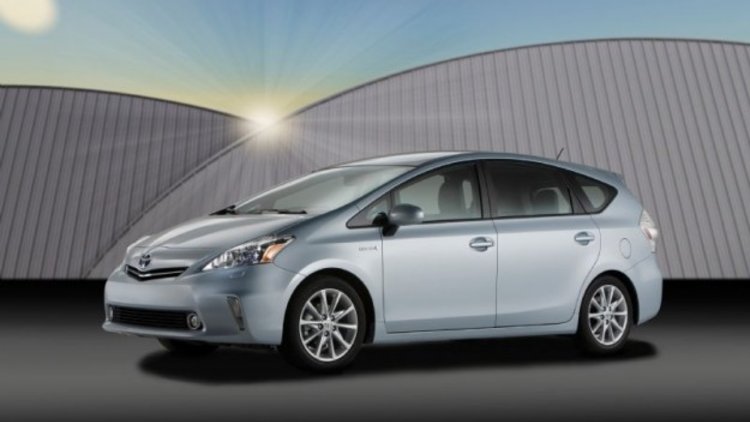 Much of the same technology has been carried over from the regular Toyota Prius, but in this, there's plenty more room in the back with a large rear cargo/wagon area. This boot space is said to offer as much as 971 litres with the rear seats in the normal upright position.
Other features include the addition of aerodynamic and cosmetic appointments on the exterior such as sharper headlights, extended roofline retaining that traditional triangular side profile shape and a roof spoiler at rear. The car also uses a larger front air intake duct at the bottom of the front bumper bar.
Fuel economy ratings, as per EPA, are 6.3L/100km in the city and 5.6L/100km on the highway adding to a combined average rating of 5.9L/100km. This is thanks to the 1.8-litre four cylinder petrol engine which is supported by an electric-driven motor that runs on batteries.