With reports of Toyota overtaking General Motors as the largest brand in the world by the end of last year predicted long before December, final figures from last year, released a few hours ago, actually put the old General about 3500 units ahead of Toyota.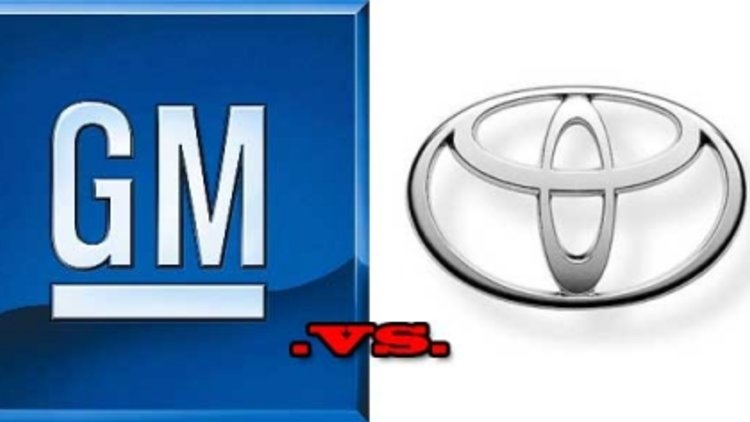 GM managed to sell 9,369,524 vehicles in 2007, a 3 per cent increase over 2006. Toyota had previously stated that the company had sold 9.37 million vehicles in 2007 but that figure was changed to "about 9.366 million in sales" today.
There is still a chance for the Big T to claim victory if sales from an obscure GM partnership in China are not counted. The Automotive News Data Centre, the people who do the counting, last year denied GM the sales figures and deducted vehicles from SAIC-GM-Wuling Automobile Co. from the GM total because SAIC is majority owner of the partnership.
So how can GM be in financial trouble if the 2007 results were the second-best global sales total in its 100-year history? 2007 was also the third straight year the American manufacturer sold more than 9 million vehicles.
The U.S. domestic market only accounts for 41 per cent of GM's sales with over 5.5 million of the 9.36 total sold outside the United States. The Chinese market accounts for over 10 per cent of all sales, with more than a million GM vehicles sold there last year. Eastern Europe and Brazil also performed well.
The problem GM faces is that it's losing ground at home, while Toyota is growing fast. GM's sales in North America fell 6.1 per cent in 2007.
The question that everyone wants answered is if GM can claim victory for '07? Mike DiGiovanni, GM's executive director of global product planning, said in a morning conference call with analysts and reporters that the race with Toyota is too close to call.
" We're just focused on putting our nose down and trying to do a good job, serving our customers and making the best products that we can. I don't think anyone knows... we don't know (who won)."
The company has stated that while it is in it to win, they don't wish to get into trouble with too many fleet orders and big incentive sales.
" We think we're doing the right things to remain No 1, and we're in it for the long run," DiGiovanni said.
It is also clear that GM has shifted its focus from the domestic market in the U.S. and Europe to Latin America, Asia, eastern Europe and developing countries.
If GM does keep the title in 2007, will Toyota finally have its day in 2008?
GM vs Toyota - down to the wire