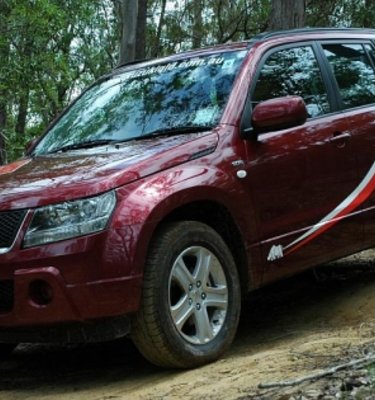 2008 Suzuki Grand Vitara diesel first steer
2008 Suzuki Grand Vitara diesel first steer
The Suzuki brand might be synonymous with the cute Swift, but long before 17 year old girls had began sticking frangipani stickers on the back of their Suzuki, the Japanese company was building compact 4x4s.
Starting back in 1974, the Suzuki LJ10 was the first of many Suzuki 4x4s that have made it here over the years. It was followed in the late 80s with the three-door 1.6-litre Suzuki Vitara and eventually joined by the Grand Vitara in 1998. Ten years on and Suzuki has finally brought diesel to the party.
My last experience with a diesel 4x4 ended in unfavourable terms on the Western Freeway in Brisbane's west, at 2am, so I was relieved when Suzuki brought more than 15 of the new Grand Vitara diesels for the official launch.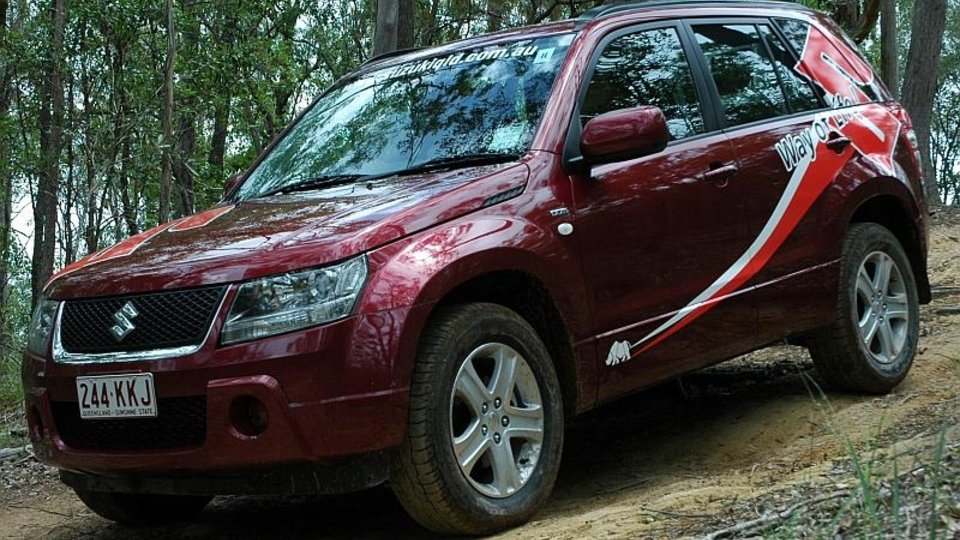 Despite the excellent fuel economy, 0-100km/h time is achieved in a respectable (for a car its size) 13.7 seconds and although there are faster diesel 4×4s out there, none of them start at $34,990.
My only concern with the car's on-road ability was the five-speed manual gearbox - the only transmission available for the diesel. Although comfortable to use with an easy clutch, on a few occasions one of the test cars would struggle to get into gear.

Taking the Hummer H3 off-road was fun, but that required some actual work and placement. The Grand Vitara Diesel, on the other hand, is the sort of car that makes you look like a pro, because when you climb an impossible hill for the third time, you start to think "yeah, that was all me" - but that's far from the truth.

Back to basics though, in addition to all the safety gadgets mentioned, for $34,990, you also get 17 inch alloy wheels shod with 225/65R17 tyres; leather steering wheel; CD with MP3 audio with steering wheel mounted controls; Cruise control mounted on the steering wheel and six airbags including side and curtain.

The Suzuki Grand Vitara Diesel will spend a week in CarAdvice garage starting from tomorrow so expect a comprehensive road test soon.