The New Zealand Auto Association (NZAA) has announced its Motoring Excellence Award winners for 2010, with the Suzuki Kizashi GLX taking out the top prize.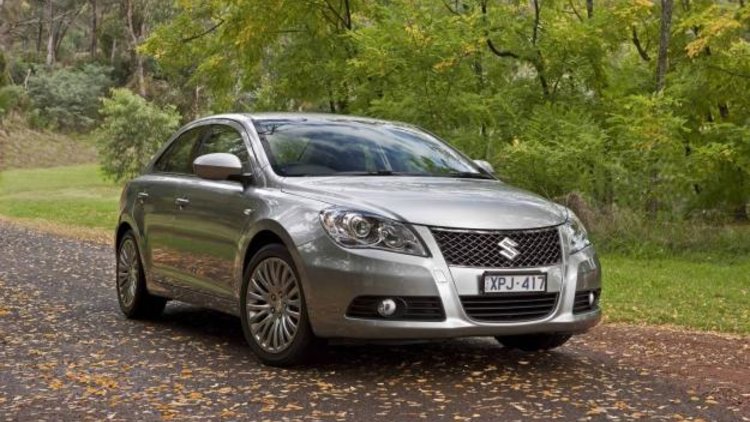 In just its fifth year, a group of journalists tested 60 new models from 17 different car brands over a five-day program.
Like most car of the year awards, the judging criteria focused on the vehicles' safety, value for money, practicality, design, execution, performance and dynamics.
The judges said the Kizashi – which was also awarded in the medium-sized category – was a "very good affordable vehicle (with) astonishing attention to detail both inside and out".
It was also praised for its quietness, refinement and comfort, and was judged to have the best dynamics of it competitors, which included the Subaru Outback and Legacy, Hyundai i45, Volkswagen Passat CC, Skoda Octavia and the Toyota Camry Hybrid.
The full list of NZAA Motoring Excellence Award winners:
Small – Volkswagen Polo 77TSI
Compact – Volkswagen Golf 77TSI
Medium – Suzuki Kizashi 2.4 GLX Sedan Manual
Large – Skoda Superb Combi 118TSI
Luxury/Executive – Mercedes-Benz E250 CDI
Small – Skoda Yeti TDI 4X4 DSG
Large – Volkswagen Touareg V6 TDI
Performance – Volkswagen Scirocco R 195TSI
Safest – BMW 5 Series
Environmental – Toyota Prius
Customer satisfaction – Honda
Car of the decade – Toyota Corolla
Volkswagen Group dominated the awards, taking home six gongs with Volkswagen and Skoda combined.
It's hard not to be a bit jealous of the additional models on sale across the ditch, especially Scirocco and Yeti.
Following its return to the Australian International Motor Show in October (initially shown in 2007), the Yeti will finally be launched in Australia in 2011.
A local launch for the Scirocco hot hatch is far less likely unfortunately, with Volkswagen Australia perpetually hosing down speculation of a debut.
New Zealand Auto Association Motoring Excellence Awards