Volkswagen has announced the next generation Volkswagen Beetle won't hit the market until May next year. In the meantime though, spy photographers have managed to film a pre-production model undergoing some final testing.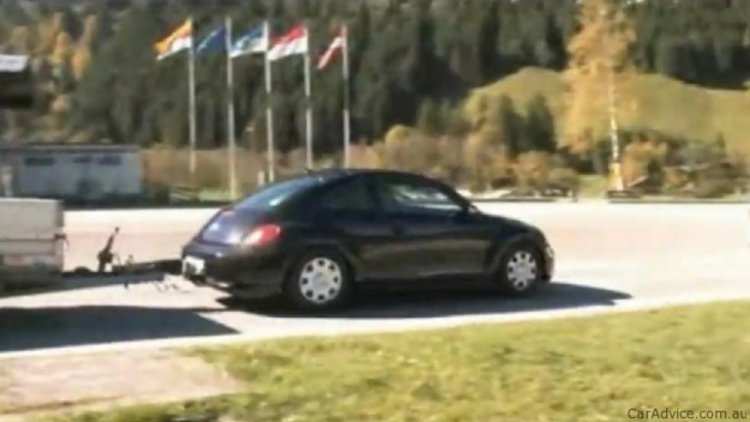 It wasn't undergoing the usual kind of testing we're used to though. No, this one was spotted towing a big trailer. Volkswagen was perhaps making sure the chassis could handle a heavy weight on the back. The car seems to be driving up and down some steep mountain roads as well, also hinting torque and load testing was being done.
More interesting though, the car features very little camouflaging once again, so all of the new body panels are visible. The rear of the car looks bigger and sloped somewhat compared with the current model, as outlined in earlier spy shots. Volkswagen has said the new Beetle will be a real "driving machine", and by the looks of the video, the driver has plenty of confidence in the car's overtaking ability. Take a look.
Video: 2012 Volkswagen Beetle spotted uncamouflaged towing trailer