Mitsubishi has finally taken the covers of its highly anticipated Lancer Ralliart. The car which is set to re-establish the Lancer family as an affordable sports car will go head to head with its traditional Subaru Impreza WRX rival and many European competitors.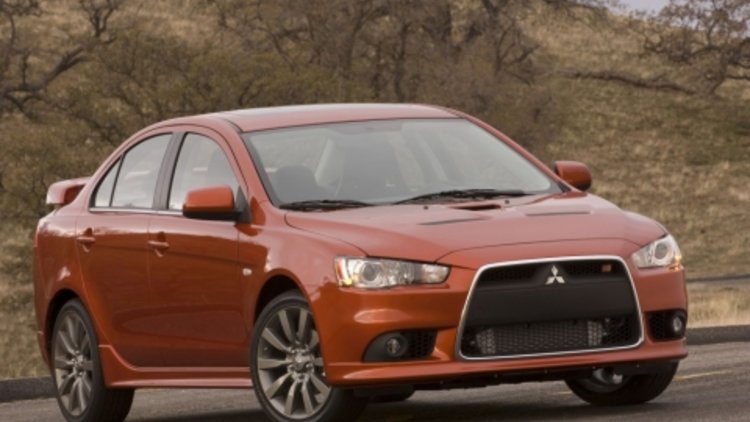 The Lancer Ralliart is powered by the same 2.0-litre DOHC MIVEC intercooler/turbocharged engine found in the new EVO but it is detuned to 177kW. The Ralliart spec also receives the highly anticipated Twin Clutch SST automated manual transmission.
Earlier reports of the Ralliart model using the EVO IX's drivetrain are still unconfirmed, however Mitsubishi says the car's full-time 4WD driveline features Mitsubishi's Active Center Differential (ACD).
The system is able to electronically control the multi-plate clutch center differential, which enables it to send drive torque to the front/rear according to different driving conditions.
As far as looks go, perhaps it is a little less spectacular than we might have hoped fore, but it still does the job with an exclusive front bumper design, rear air dam, dual mufflers and an air intake in the bonnet.
Lancer Ralliart specifications (U.S.)
Overall length (mm) 4,570
Overall width (mm) 1,760
Overall height (mm) 1,490
Wheelbase (mm) 2,635
F/R track (mm) 1,530 / 1,530
Occupants 5
Engine 2.0-liter DOHC MIVEC
with intercooler/turbocharger
Max. output 177 kW (240 PS)
Max torque. 343 Nm (35 kg-m)
Driveline Full-time 4WD (with ACD)
Transmission Twin Clutch SST
Tyres 215/45R18
[gallery=73]
Mitsubishi Lancer Ralliart revealed