Before images from the Detriot Motor Show start pouring in, we thought we'd go over some of the cars expected to make their début in a little more detail. Apart from the new sports TTS, Audi is presenting the ultimate road going diesel car. The R8 V12 TDI Concept.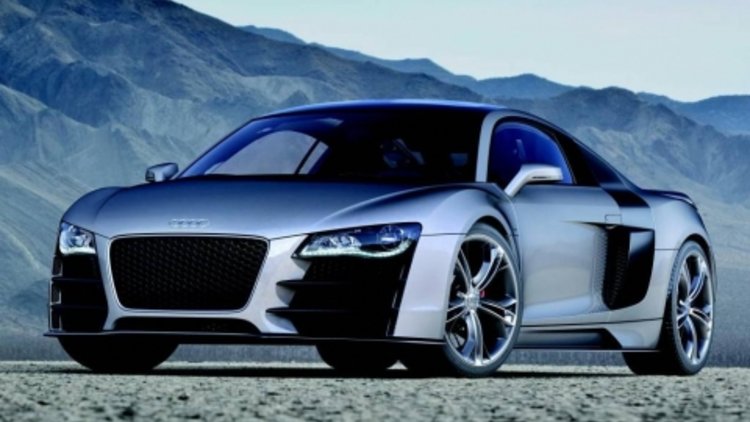 Using a newly developed twin-turbo 6.0-litre 12-cylinder diesel engine, the V12 TDI is based on the standard Audi R8 but proves the point that diesel doesn't always mean slow. With 373kW and 1,000 Nm of torque this supercar goes from 0-100 km/h in just 4.2 seconds.
Using two turbochargers (which generate up to 2.6 bar of boost pressure), peak torque is not only enormous but also effortless, coming on at just 1,750 rpm to 3,000 rpm. As for the 368 kW, the diesel achieves a specific output of 62.0 kW per litre displacement.
The actual engine design is relatively similar to other turbo diesels from Audi. Two large intercoolers are used to reduce the temperature of the compressed air, connected to a twin-pipe exhaust system with two particulate filters.
If you're still of the school of though that diesels are dirty, it's time to wake up. This Audi R8 V12 TDI concept can already fulfill the Euro 6 emissions standard while most supercars struggle to meet Euro 5.
Audi has ensured this V12 doesn't sound like a truck, the company says the engine is full-bodied and equipped with energetic overtones to guarantee an exciting sound.
The V12 TDI marks yet another milestone in diesel technology, and it's no wonder that Audi is behind it. The German luxury brand has been experimenting with diesel engines for decades. Some of the company's milestones include:
1978 - World's first five-cylinder diesel engine in the Audi 100.
1989 - The first TDI auto engine made.
1994 - the first TDI quattro model.
1999 - the first eight-cylinder TDI – a V8 engine with a 3.3 litre capacity.
2004 - The 3.0 TDI made its debut as the first V6 diesel with inline piezo injectors in the common rail system.
There is no official word from Audi to suggest the V12 TDI will make it to full-scale production, but given the popularity of diesel engines in Europe, it is likely.