Ford (America) has today announced news of an engine induction system overhaul which will see increased performance from their current engine range whilst at the same time achieving lower emissions.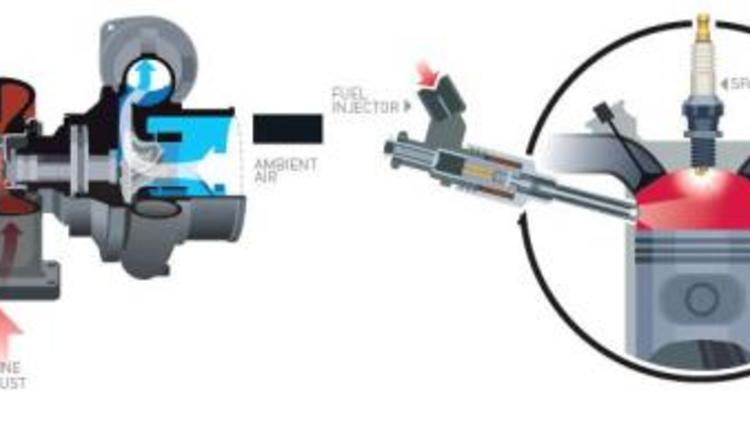 Dubbed Ecoboost the philosophy is rather simple. Take today's engine, turbocharge it, and you've instantly netted the desired results with no gain in displacement, a notion that seemed to escape the Americans previously.
So what is it? Essentially Ecoboost means adding a turbo charger and direct injection fuel system (previously Port Injection) to the current engine, lowering the compression slightly and enjoying the benefits gained - not rocket science really.
The rationale behind doing this is simple, logical and cost effective. By applying Ecboost to a wide range of vehicles, from small four cylinder hatches through to large pick up trucks, Ford have essentially saved themselves mega-bucks in research and development over the coming five years - money it has other plans for.
It is hoped by the time Ecoboost's life span has run its course other technologies, carefully invested in, will become more viable. Ford hopes to have a more sustainable and commercially viable fuel cell or plug-in hybrid engine range developed for the mass market by 2013.
In the interim Ecoboost combined with better transmissions, weight reduction techniques and aerodynamic improvements will spearhead Ford's campaign. The first engine to feature this technology will appear in the new Lincoln MKS in early 2009.
Ecoboost for Ford's future