A supercar with a conscience. That's what Porsche's new GT car, the Panamera Hybrid, is being touted as. It will receive the same parallel hybrid drive as the Cayenne Hybrid, meaning fuel consumption of less than 9 litres per 100km.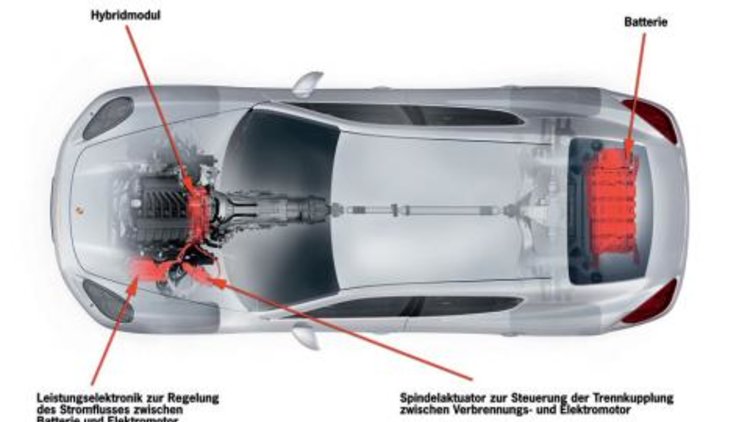 The newly developed full parallel hybrid system will consist primarily of the battery unit positioned in the rear luggage compartment, the power electronics and the hybrid module between the engine and transmission, comprising an additional clutch and the electric motor.
How it works is interesting too. The flexibility of the system allows it to either run fully electrically, or solely from the combustion engine. The hybrid module is able to disengage either, or combine both as one power unit.
With Porsche stating that the lessons learnt in adapting the hybrid drive to the Cayenne, are being applied to the Panamera, it seems likely the same powertrains will be used in both cars. We can't wait for a twin turbo V8 Panamera.
The Panamera Gran Turismo is to be released in 2009, with the hybrid version to follow closer to the end of the decade.
Porsche Panamera to receive hybrid drive