With details and spyshots of the next generation Mercedes Benz E-Class already out and about, the hard question still remains, what will it look like. Our graphic artist has put all the current spyshots into photoshop and come out with this: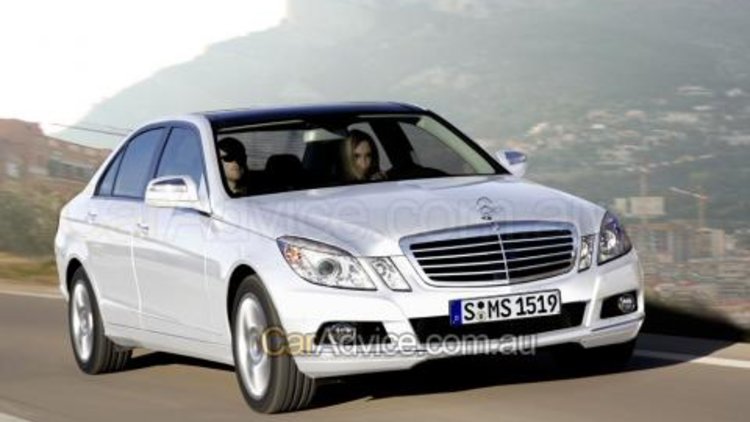 We think the computer generated headlights are a big improvement over the current model's twin bug-eye style and it is likely that Mercedes' E-class team has been inspired by the current S-Class.
As far as technology goes, lane-departure warnings, an eye-movement monitor, traffic-sign identification (designed for Europe only), road-condition sensors and stability control that accounts for crosswinds, camber changes, and tyre wear are all set to be available.
Powerplants are expected to remain relatively the same with the usual V6 and V8 engines and a range of diesels. Of course the new E63 will retain its enormous 6.3-litre V8.
Click through for 2009 Mercedes-Benz E-Class spy shots. Expect official photos closer to the 2009 Frankfurt Motor Show.
2009 Mercedes-Benz E-Class CGI