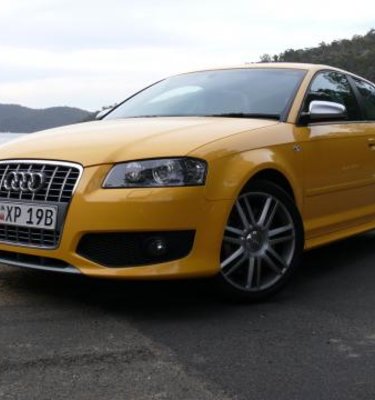 Current Pricing Not Available
"Only those lucky enough to have driven the current generation S3 will know just how capable it really is"
CarAdvice rating:
By: Anthony Crawford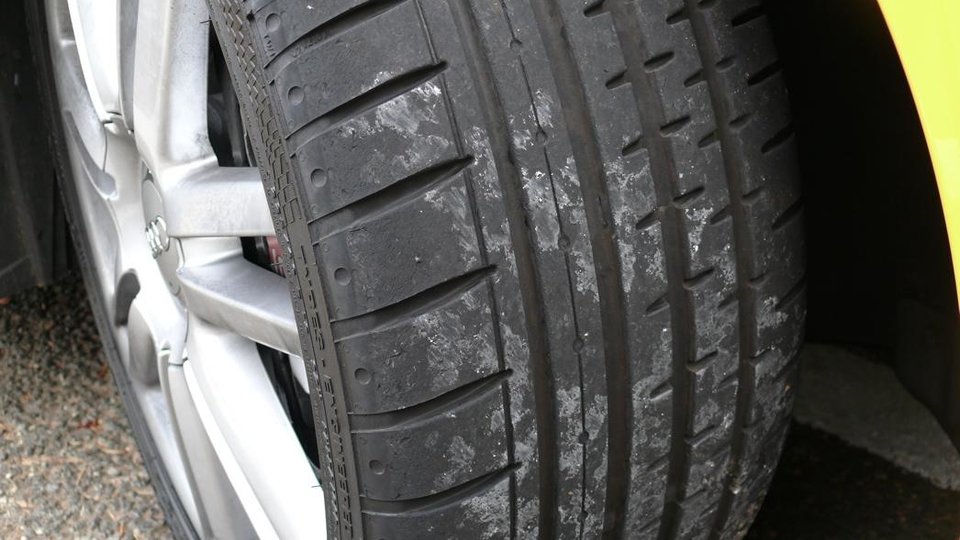 Options fitted:

Multifunction steering wheel with flat bottom, in 3-spoke design with S badge - $700 (it would have been nice to see this as standard kit but that aside – it's a piece of automotive art and a must-have item in a tuned up car like the S3).
Multi-stack CD changer – glove box mounted - $950 – (don't bother, the standard Bose 8 speaker unit is superb and glove box mounted CD changers are more of a nuisance than in dash changers. No direct MP3 jack is sorely missing.
Adaptive lights with dynamic cornering lights - $800 (go for this if you regularly drive at night)
But if you happen to read somewhere that the R32 represents more bang for your buck than an Audi S3, you can dismiss that publication outright.
The S3 is a far more serious machine than the V6 powered Golf and plays in an altogether higher league. But don't take my word for it, go directly to your nearest Audi dealer and take the car for a proper test drive and I guarantee you'll come up with the extra dollars. If you can't, I'll lend you the balance!
It's not just the additional power and torque although, that certainly helps. But against the R32, the increase is only slight. The S3 has a far more potent weapon – weight or lack of it!
Too often, we forget to mention the power to weight ratio – that's the real secret to the kind of punch you get from behind the wheel of the S3.
You see, the R32 with the exceptionally fast shifting DSG transmission weighs almost 100kg more than the Audi, which tips the scales at a jockey-like 1455kg.
The S3 is a very quick thing. It conquers the 0-100km/h dash in 5.7 seconds and is speed limited to 250km/h. That's almost a full second faster than the R32 and clearly in front of BMW's 3.0-litre powered 130i Sport, which needs all of 6.1 seconds to complete the run.
It's a pity you can't get Audi's lightening fast S tronic twin-clutch gearbox in the S3 but honestly, the smooth shifting, close ratio six-speed box is a treat.
If power to weight were everything, then BMW's 130i Sport, at an anorexic 1385kg, packing a 3.0 litre in-line six, would trump the S3. But it doesn't, not even close.
Audi understands two things very well. Turbocharging and FSI (direct into the combustion chamber injection) - Fuel Stratified Injection, if you want to get literal. Combine these two 'power up – less fuel' technologies and you get the kind of extraordinary success that Audi has had with its R8 and R10 Le Mans winning sports cars.But in the S3's case, it's a whole lot more than that. The gurus at Ingolstadt have pulled the glorious Golf GTI engine apart and reworked everything. Well, almost everything.
And the whole thing – that's the entire engine and turbocharger, weighs just 152 kilograms!
While the S3's straight-line speed is impressive, its cornering ability is downright prodigious.
Precise steering response from the smallest of inputs is essential for cars with this much talent and the S3 doesn't disappoint. Let me explain. Much like a racing car (yes I know the S3 is not a race car) you don't want to have to turn the steering wheel very much when negotiating chicanes and other tight bends. Same thing in a performance car, the smaller the steering input, the better it is for car control.
You'll know from previous reviews I have written on Audi cars, that I'm a big fan of their interior fit outs. The quality of fit, finish and materials is at the top of the premium car segment.
Although the baby of the fleet in Australia, the S3 gives nothing away to Audi's luxury saloons and sports cars when it comes to cockpit design. It's what separates this brand from its most accomplished competitors.
It's a good thing the 'driver information system' includes a digital Speedo readout but better still, is the lap time display for track day work.
Backing up Audi's famed quattro four-wheel drive, is Electronic Stability Control (ESP), ABS, Traction Control (ASR), EBD, Electronic Differential Lock (EDL) and hydraulic Brake Assist.
There's no shortage of airbags either. Front and side airbags for driver and front passenger along with SIDEGUARD head airbag curtain for front and outer rear passengers.
2007 Audi S3
Engine: 2.0 litre in-line 4 Cyl with petrol direct injection and exhaust turbo-charger with intercooler with DOHC and VVT
Power: 188kW (252bhp) @ 6000rpm
Torque: 330Nm @ 2500rpm-5000rpm
0-100: 5.7 seconds
Top Speed: 250km/h electronically limited
Drive: Four Wheel Drive
Transmission: 6sp Manual (no auto)
Kerb Weight: 1455kg
Length: 4214mm
Luggage Capacity: 281L with rear seats up, 1100L with rear seats down
Body Style: 3 Door Hatchback
Seat Capacity: 5
Fuel Tank Capacity: 55L
Fuel Consumption Combined: 9.1L/100km
Wheels/Tyres: 18-inch alloys/225/40
Built in: Germany