Remember going to the Royal Show as a kid and seeing the Holden Precision Driving Team? I sure do. In fact I partially credit them with my fascination of all things four wheeled. Well now they're back, almost. Introducing the Hilux Heroes!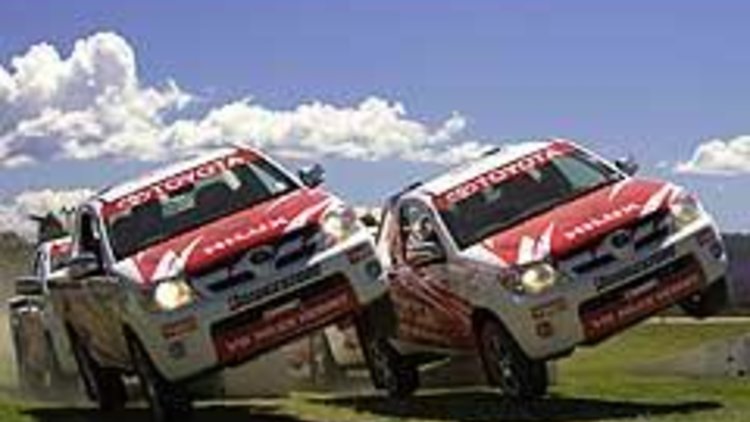 The concept developed by Rick Bates (Drift Australia), Wayne Boatwright and Scott Anderson, will tour Royals Shows and similar events demonstrating their driving skills and stunts to audiences across the country with stunts including ramp jumps, two wheeled driving and of course drifting.
Toyota and Bridgestone have teamed up to sponsor the events with each Hilux modified for the job. Softer suspension, roll cages, sump guards, harnesses, seats, wheels and strobe lights see the V6 RWD utes costing roughly $50K each.
The Hilux Heroes are likely to be booked at most shows in eastern states commencing early next year.