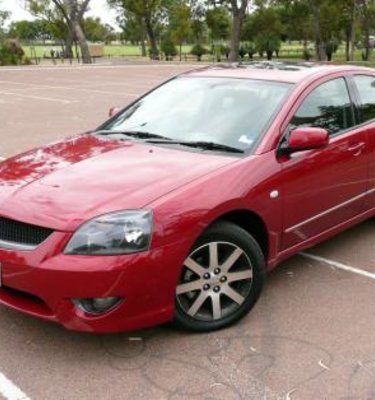 2008 Mitsubishi 380 GT Series III review
Current Pricing Not Available
2008 Mitsubishi 380 GT Series III review
CarAdvice rating:
Options Fitted: None fitted.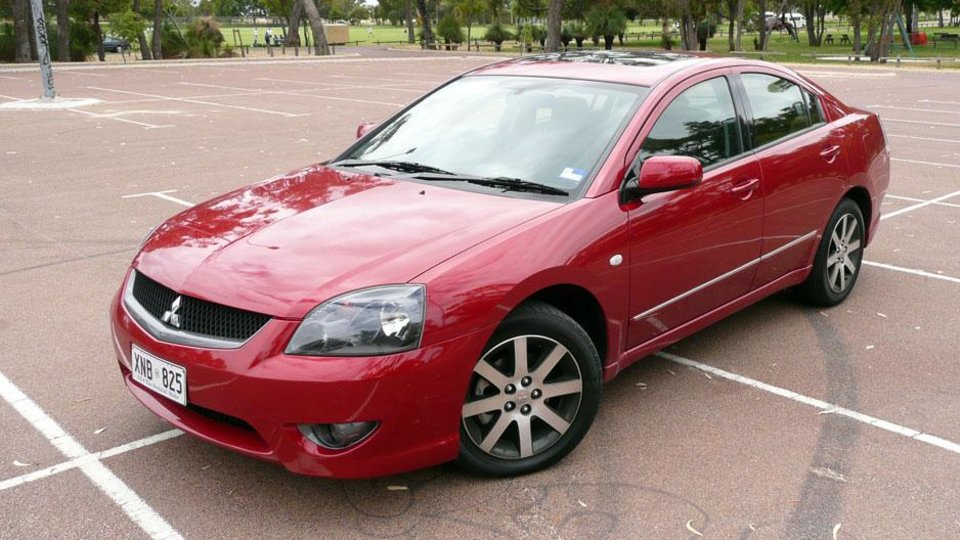 - by Karl Peskett

Close your eyes, and imagine you walk into a gigantic mansion with a view to buying. The staircase is perfectly formed. The tiles are expensive porcelain. The carpets are all plush, and the kitchen bench tops are carved from a single slab of marble. Sounds wonderful.
But as you look around, several details are awry. The paint is flaking. The chrome fittings are plastic, and have all come from Bunnings. The paintings on the walls look like kindergarten fingerwork, and the sculptures seem to be balls of plasticene thrown together.
Getting a mental picture? The foundation of the house is very good, but the final product is unresolved, like there wasn't any money left to completely finish it off.
You see, the 380 GT is essentially a decent car. It's comfortable, roomy, screwed together well, and drives very nicely. But it's not a standout or a benchmark in any one area. It's just a car. Let me explain.
The chassis balance is also very good, putting some large imported front-wheel-drive setups to shame. Simply hurl the GT into a corner, and let the chassis sort it all out for you. In the dry, there's the initial understeer, followed by a neutrality, which ends up with the tail following through. Sure, there's a bit of tyre scrubbing, but this isn't exactly an out-and-out sports car. It also gets the power to the ground fairly cleanly. In fact the GT name almost fits. But where's the ESP on a $45,000 car? (I know, I know, it's coming. Unfortunately, it's a bit late...)
The steering too, is quite good, with enough feel for most, and torque steer has been well contained. There's a slight dead zone a few degrees around centre, but that's to offset any tug which comes from the drive running through the front hoops. Overall it fares fairly well.
The brakes on the test car were adequate, but only just. Normally the 380's brakes are fine, and the SX model tested a week later exhibited excellent brakes, so we'll put it down to press cars leading a hard life. ABS calibration was excellent, and fade wasn't too much of an issue.
The 380 GT's engine is also a fine performer. The 175kW and 343Nm outputs might be eclipsed by its competitors, however in practise, the 380 makes good use of them. 0-100km/h is accomplished in the mid-7 second bracket, and the quarter mile in the high 15's, which is on the pace as far as Australian built stuff goes. Quite linear in its delivery, the creamy 3.8-litre V6 is only a SOHC arrangement, yet doesn't seem to lack any smoothness because of it. There's an increase in pull from 4000rpm onwards, right when peak torque is produced, and it responds to throttle inputs immediately.
Couple that with the smooth, intuitive, 5-speed tiptronic automatic, and the drivetrain setup is the star of this car. Even fuel economy (listed at 10.8 litres/100km) is good for a vehicle of this size. You can also forget the whole big-cars-must-be-RWD argument, because the 380 kills that one.
Finished in a blazing red called "Molten", this 380 GT is a decent looking car, if a little bland. The clear tail-lamp arrangement still looks like a Tupperware lunchbox, so it just doesn't quite suit the image this car is trying to portray. Still, the fit of the panels is brilliant; Tonsley Park's toy-tab assembly procedure is obviously working very well.
It's a shame then that no one feature on the GT is so good that you'd immediately dismiss competitors out of hand. Well, there is one thing. Where the Mitsubishi 380 GT has the advantage is its warranty.
You'd be hard pressed to find better backup than Mitsu's 5-10 Warranty. This means 5 years, or 130,000km bumper to bumper (the entire car), and 10 years or 160,000km on the entire drivetrain. So there's a peace of mind, to go along with your purchase.

However the resale is going to hit you hard. With RedBook quoting a two year old GT's buy price at around $24,000, it's a safe bet that you'd want this to be a tax write-off.
The flipside is if you're willing to wait a bit, and buy second hand, you're going to get a car with an exceptional amount of kit. In fact, the 380 GT will then live up to Mitsubishi's claim of being "Australia's Best Value Family Car".
It's a real shame that MMAL wasn't allowed to do more with this car, particularly with competitors circling, like a flock of hungry vultures. The 380 GT suffers from the worst ignominy of all. The "just a bit" syndrome.
It needs just a bit more money spent on the inside. Just a bit less of the differing finishes. Just a bit thicker steering wheel. Just a bit more torque would be good. Just a bit better styling. Just a bit smaller turning circle. Just a bit more polish overall.
Because then, I'd be just a bit more inclined to buy one.

Mitsubishi 380 GT
Length: 4855mm
Weight: 1685kg
Luggage capacity: 437l
Safety: ABS - front/side air bags - front seatbelt pre-tensioners and load limiters, traction control.
0-100: 7.6 secs
Top speed: N/A
ANCAP Rating: not tested
Wheels 17-inch
Turning Circle: 11.2m
Warranty: 5yr bumper to bumper/10yr drivetrain
Fuel tank: 67l itres
Fuel Consumption : 10.8 litres/100km
Fuel Type: 91 RON