Full production of the Pontiac G8 began today, with Holden announcing that the Elizabeth plant in South Australia will now be split 50-50 between producing domestic and export vehicles.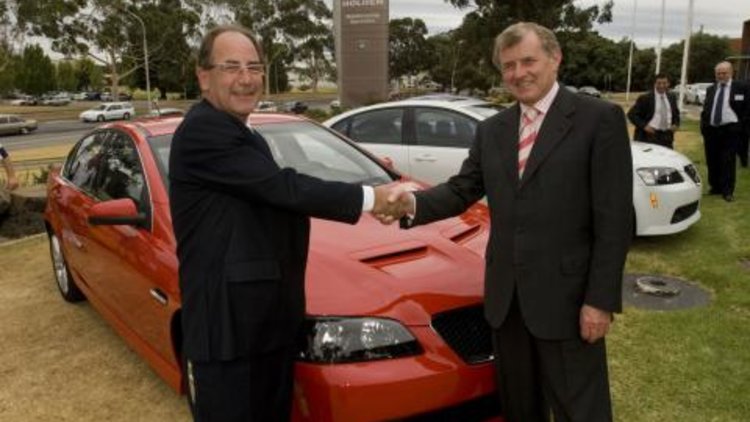 The production line will now be running at full capacity, which is 620 cars a day. Yes, that means that one car comes off the line every 76 seconds.
Holden marked the occasion with VIP event at the Holden Vehicle Operations centre in Adelaide.
The event was attended, naturally enough, by GM Holden's Chairman and Managing Director Chris Gubbey. He was joined by new Federal Industry Minister Simon Crean, acting Premier of South Australia Kevin Foley, and Victorian Minister for Industry and Trade Theo Theophanous.
Mr Gubbey was excited about the future of Holden, and noted that even though Holden has been producing local cars for 60 years, exports were integral to its continued success.
"GM has recognised Holden's expertise and has entrusted the design and engineering of the Group's large rear-wheel drive cars to us. This commitment is seeing us develop our exports which we see as a vital part of our business model going forward. The results are already evident. Vehicles are now rolling off the production line here at Elizabeth for export under internationally recognised brand names of Holden, Vauxhall, Chevrolet and now Pontiac. Next year, with our exports to Korea, we will add Daewoo to that list," he said.
Mr Gubbey also made mention of the fact that the flexibility of the Elizabeth plant, due to recent investment, has been a key element in Holden's export program.
"This investment has enabled us to remain competitive and means we can achieve a diverse mix of models, both left hand and right hand drive, for markets around the world," he said.
Pontiac G8 production begins