Last night, two Mitsubishi Evolution X preview cars were displayed at an unveiling in Perth. Both were specially flown in from Japan for a series of previews around the country for media, dealers and potential customers.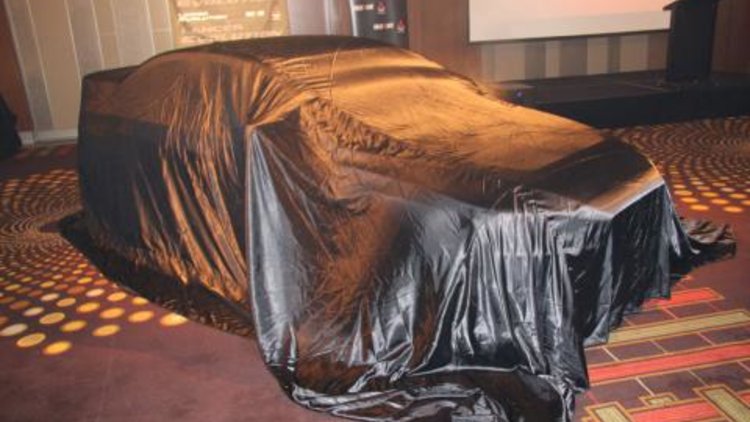 Announced at the preview was Australia's intention of receiving two models of Evo X; an entry level specification (known in Japan as the GSR), and the top-rung MR version. Both were at the preview.
The entry level model will score Brembo brakes, Recaro seats, 18-inch alloy wheels, and is available with either manual, or Mitsubishi's new Twin Clutch Sportronic Shift Transmission (TC-SST). The MR will also receive two-piece rotors, forged BBS wheels, Bilstein shockies, and Eibach springs and comes only with TC-SST.
Car Advice was invited to explore the car up close and personal, and all we can say is we can't wait to road test it.
Interior quality has been lifted to a level not previously experienced in the Evolution series, with decent plastics, and a fit and finish more befitting a car of this price level. Seating is extremely supportive and comfortable, with heaters as an option.
The paddles are straight from the Outlander VRX, however the steering wheel is bespoke. The leather used on the wheel isn't quite as grippy as the current Evo, and stitching could have been a little better too.
Mitsubishi is staying tight lipped as to whether the MR would have the options of sunroof and satnav as fitted to the Perth preview car, however the feeling is that Australia won't get them. The MR displayed also had keyless start.
Pricing wasn't announced, however our sources at Mitsubishi tell us that $60-70K is the current ballpark figure. Dealers are currently taking orders and deposits, however the release date is not until April next year.
Thanks to Tomislav Jakovljevic for the photos.