In our recent discussions with Suzuki, we were informed that the company's micro-car - the Splash - would not make it to Australia for some time. There was talk of another car coming and we suspect its based on this, the Suzuki A-star concept: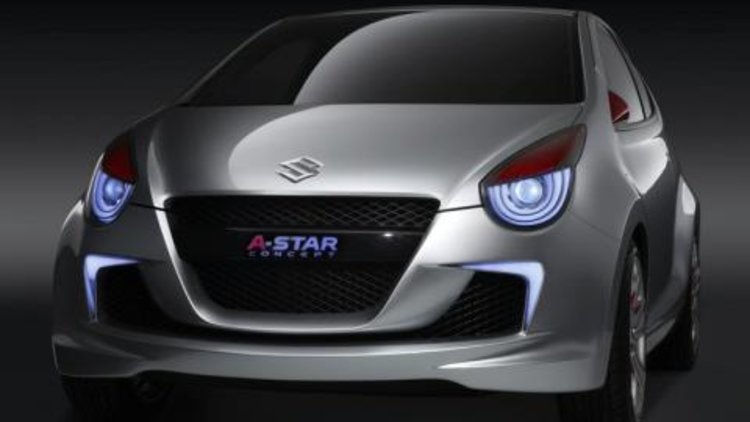 Although not confirmed for Australia yet, the A-star concept is the ideal candidate for a new micro-car.
Suzuki will build the A-star, rumoured to be the new Suzuki Alto, in India. The car will go on display at next year's Delhi Auto Show in January.
According to Suzuki's global press release, the new car will be exported to Europe and beyond, which is likely to include Australia. The old Alto came to Australia in late 1995 powered by a 1.0-litre engine (39kW - 72Nm) with a starting price of $12,990. It left Australian shores 3 years following a price cut to just $9,990.
So far this year Indians have bought more Suzukis than the Japanese, making the South Asian country crucial to Suzuki's future. The Japanese company expects to build 1 million cars a year in India by 2010-2011.
Suzuki A-star Concept (new Alto?)