Update: BMW X1.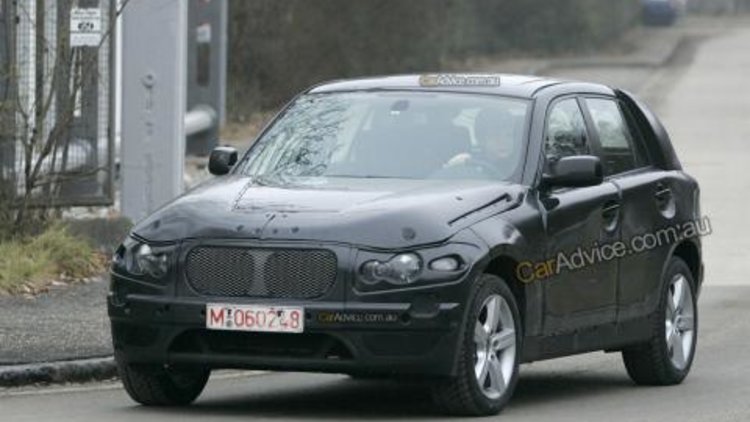 BMW is expanding. The German luxury maker is working on an even smaller X series, dubbed the X1. Officially announced in late September, the X1 is expected to be about the same size as the new Ford Kuga and Toyota RAV4.
Although smaller in size, BMW has not gone for the cheap option, the X1 will still be a full time four-wheel-driver, sharing its all-paw layout, raised ride-height and plastic body cladding with the upcoming Mini off-roader.
No need to rush to BMW showrooms however, the X1 is due in Europe towards the middle of 2010. So Australia will most likely see the car early 2011.
Engines and much of the car's interior trim is expected to be sourced from the 1-series. Reports from Germany insist that a full hybrid version is unlikely to get the green light on cost grounds.
BMW expects the X1's core audience to be made up of successful women. Tell us what you think, will it stack up against Audi's Q3 and the Mini off-roader?
Photos copyright to Scoopy and used with permission for CarAdvice.com.au only.
[gallery=36]