To capitalise on the ever-expanding Chinese market, Aston Martin has not only opened two dealerships in China, but also begun a one-make race series in the Asian region.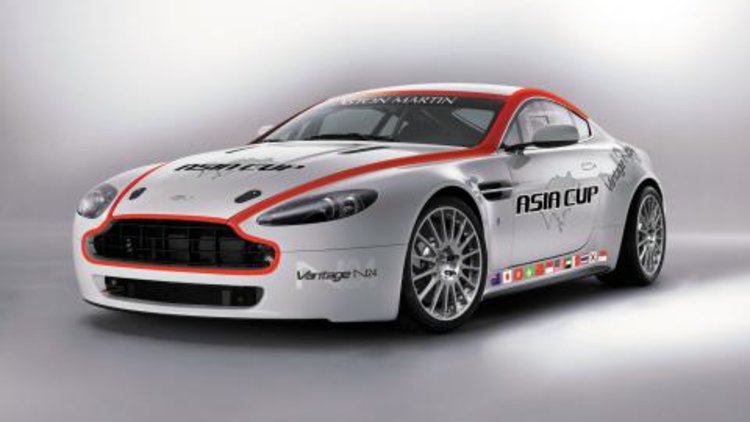 For the first time in the company's 94-year history, Aston Martin has moved into China. Opening two dealerships - one in Beijing, and one in Shanghai, the marque is being handled by GruppeM, led by CEO Kenny Chen, who has unparalleled experience of the luxury sports car market in China.
Considering the luxury market has seen the introduction of Rolls-Royce and Ferrari dealerships, and was worth US$6 billion in 2004 alone, Aston Martin considered it a move at the right time.
"Aston Martin has been carefully monitoring the growth of the luxury sports car market in China," said AM's CEO Dr Ulrich Bez, "but it was vital that we found the right partner who not only understood Aston Martin's brand values but also the luxury market. We are confident that GruppeM have the expertise and knowledge to help us develop Aston Martin in China."
Casino Royale was the first Bond film released throughout China, and corresponding brand recognition levels are high, with the DBS taking centre stage.
At the same time, Aston Martin has begun a new one-make race series, utilising the race version of the V8 Vantage released last year. Called the Aston Martin Asia Cup (AMAC), the series starts in 2008 and will consist of 12 races throughout the Asia Pacific region including China, Japan, Malaysia and Singapore. Each race will feature a grid of 18 Aston Martin Vantage N24s.
Some races will support Formula One events, while others will be standalone endurance challenges. Depending on your budget, you can also "arrive and drive" according to Aston Martin, with engineers and technicians, logistical support, hospitality and accommodation, race entry, and a comprehensive spare parts package all on hand.
Said Dr Bez, "When we announced plans to build the Vantage N24 for customers in 2006 we were very confident it would make a great choice for a one-make series. I am delighted that we are able to announce the Aston Martin Asia Cup for 2008, it will help greatly in communicating our brand values, performance, and product durability in this exciting new market."
The winner of the series will be awarded a sponsored drive in a Vantage N24 in the FIA GT4 series in 2009.
Aston Martin races into China