Paying homage to its racing history, Porsche has unveiled a limited edition Boxter, the RS 60 Spyder.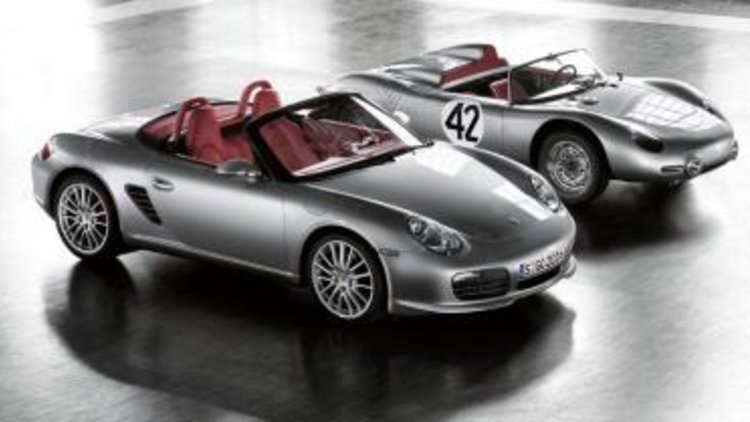 Designed as a tribute to the Type 718 RS 60 Spyder which won the Sebring 12 Hour in 1960, the new Spyder will be restricted to a worldwide production run of, you guessed it, 1960.
Finished in GT Silver metallic, the RS 60 Spyder is distinguished from the regular Boxster S by its front end, featuring a spoiler lip taken from Porsche's SportDesign Package.
The interior is finished in Carerra Red, and intriguingly, so is the soft-top. Other accents highlight the exclusiveness of this car, with stainless steel sill panels featuring the name, and a placard with the car's number on the glovebox. Different interior touches, including exposed instrumentation further highlight the racing heritage.
Wheel spacers have been used to increase the track, PASM (Porsche Active Suspension Management) is standard, and revised airflow has increased the power from 217kW to 223kW.
Car Advice has been informed that although delivery starts early in the second quarter of 2008, there won't be many coming to Australia.
Priced from $157,800, we've been told only a dozen or so will make it to our shores.
Porsche releases RS 60 Spyder