Hyundai employees have forgotten to cover up the company's latest model - the Genesis sedan - during road testing in South Korea. Lucky for us, there was someone around with a camera phone.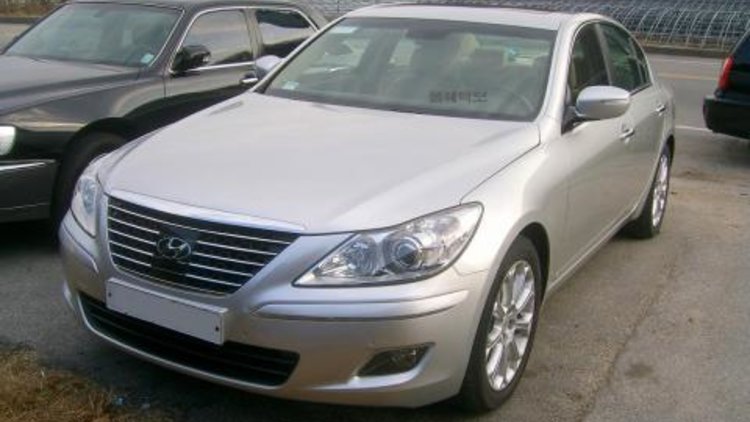 Set for an official début on the 29th of December (Hyundai's 40th birthday), the Genesis will initially go on sale in Korea only, with the rest of the world getting their hands on the car mid-2008.
At first glance the Genesis has some very noticeable similarities to the BMW 5 Series. From the side profile to the rear lights, the Genesis seems to have found its inspiration from Germany.
From what little info available, we know there will be two engine choices, the entry model 196kW 3.8-litre V6 and the range topping 283kW 4.6-litre V8. Both models use a six-speed automatic transmission.
Does this look like a 5 Series or are we going blind?
Hyundai Genesis sedan spied