To help Pebble Beach celebrate the 60th anniversary of the Concours d'Elegance motoring event in Carmel, California, Rolls-Royce developed this Rolls-Royce Phantom 60th Anniversary Special Edition as a one-off celebration.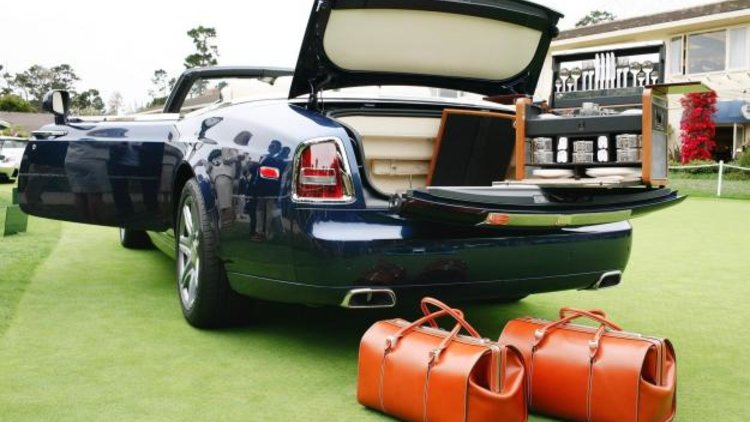 The special edition comes with a complete picnic kit topped off with fine silver cutlery, a pull-out champagne service set, oiled teak decking and a refrigerated storage compartment low down in the boot. The package also comes with a bespoke leather luggage set complete with embossed Pebble Beach, 60th Anniversary badging.
Torsten Muller-Otvos, Rolls-Royce CEO, said in a recent report,
"This 60th Anniversary Special Edition is the embodiment of our Bespoke capabilities in Goodwood. It demonstrates the ability of our designers and artisans to create something absolutely appropriate for an occasion and ultimately, something exceptional to cherish forever."
Only this single example will ever exist, making it one rare and exclusive Stillwater Blue Rolls. We should mention, this only example was quickly snapped up by one very keen and obviously rich buyer at its debut public unveiling at this year's event.