Hyundai was caught testing the upcoming Hyundai i40sw recently. Although heavily camouflaged, the car seems to have a similar front end design to the Russian, Hyundai RB Concept.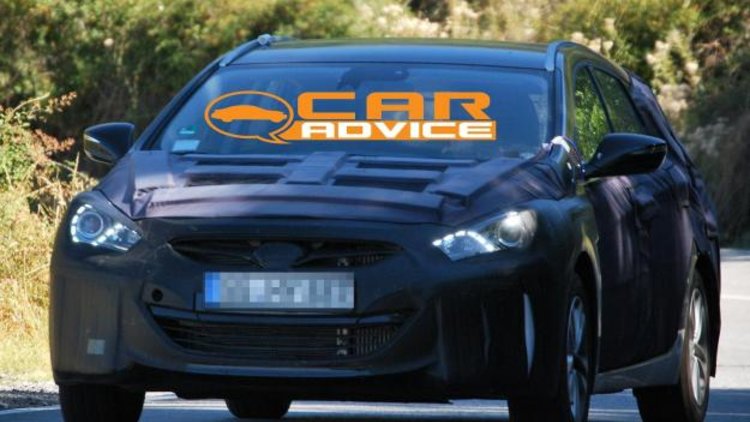 It could possibly be a wagon version of the Russian concept, or a completely new design, created as a wagon from the ground up.
Daytime running LEDs entwine the front headlights - like the Hyundai RB Concept - while there's also wing mirror indicator lights, very similar to the Hyundai RB Concept as well.
The tailgate is very heavily laden with black camouflaging that deters any sort of comprehension to any other model in its range, although the wheels appear to be from an i30.
The car was said to be undergoing hot weather testing somewhere in Southern Europe. All that heavy camouflaging material would have certainly added to the conditions.