The team behind the Euro NCAP crash test ratings has been examining the latest range of modern new cars that have just come out - or about to. The Honda CR-Z, the new Suzuki Swift, the Citroen C4 and Hyundai ix35 have now been subjected to the cable-powered concrete gauntlet.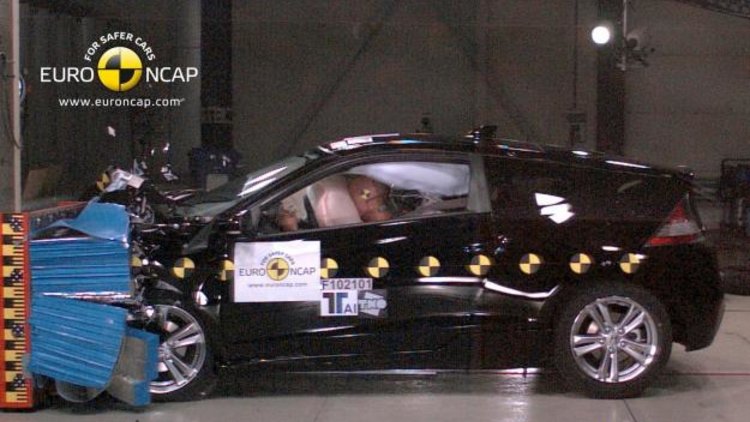 All the cars, as expected, passed the NCAP tests with flying colours, or rather, flying bits of body shrapnel. All four cars received a 5 star rating in the European standard examination.
The Honda CR-Z is considered as one of the first hybrid vehicles to be put to the NCAP test, and speculators are now saying that a string of other hybrids will undergo crash testing. NCAP has said it will begin testing electric vehicles early next year, too.
Also new, NCAP has begun to incorporate new technologies into its testing procedures where cars are fitted with driver assist features. Technologies like lane monitoring, distance-controlled cruise control and other sensor-guided features. Called the Euro NCAP Advanced test, the organisation hopes to put the technologies under scrutiny and incorporate the results into the car's rating.
Michiel van Ratingen, Euro NCAP secretary general, said in a recent report,
"I am looking forward to the launch of Euro NCAP Advanced. The new assessments will broaden the scope of our safety assessments and will greatly enhance the information we are able to provide to consumers. It is reassuring that, as well as developing these new advanced technologies, manufacturers are not neglecting fundamental crash protection and today's results show that car-makers are still striving for the very best levels of protection."