The Stig, also known as... um, The Stig, is apparently going through a few legal issue with the BBC over the release of his (or her) autobiography; and identity. The popular Top Gear TV mystery host has said 'it' is planning on releasing an autobiography which will unveil the human element of the popular character.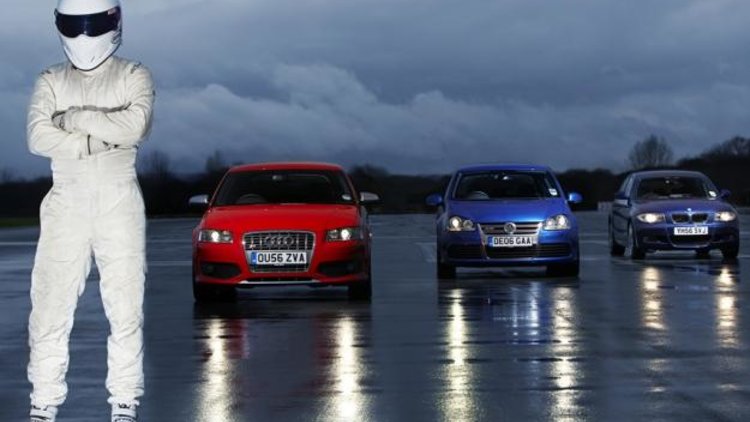 As apart of the Stig's BBC contract though, he or she must not reveal its identity at any point inside the agreement, which has been going for over seven years. Still to this day the Stig's identity has been kept under firm wraps, even inside the shelter of BBC grounds, the mystery person is said to work in the complete racing outfit, only opening the helmet visor during lunch breaks.
The autobiography is said to be brought about the character feeling ripped off compared to the other hosts on the show. Jeremy Clarkson, James May and Richard Hammond all earn well-over $100,000 per show whilst the Stig is upset with only receiving an alleged $10-20 thousand.
The Stig is also concerned that he (or she) is not able to fully exploit the potential of the highly-popular, integral character of the show. By writing an autobiography the person behind the helmet feels he or she would benefit the full extent of the fame associated.
If the Stig does indeed reveal its identity by releasing the book, the person behind the character is likely to face instant dismissal from BBC. The removal of the character would then upset the fans and also, reports say, Jeremy Clarkson, who is said to be quite a close friend.