Fans attending a market research sitting for Hyundai have taken photos of the next generation Tiburon. Currently named Genesis coupe, it is unclear whether or not Hyundai will drop the Tiburon name.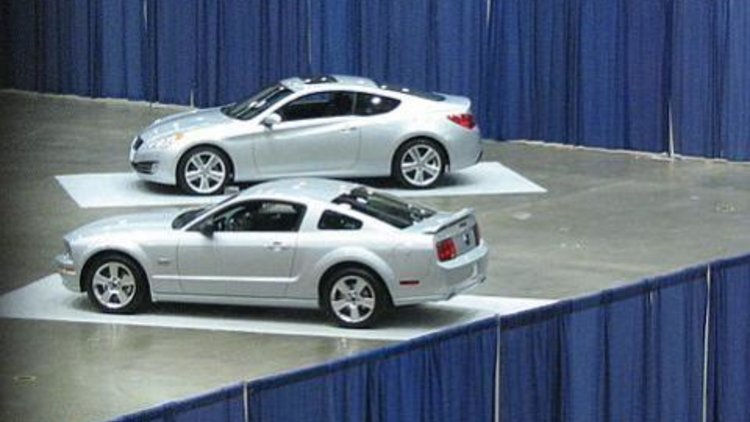 Sitting next to a Ford Mustang, of all cars, it seems that Hyundai is aiming for the sky. The car is set to officially début at next month's Los Angeles motor show with sales starting late next year.
Confirmed specifications indicate a rear-wheel-drive platform with a 194kW V6 engine. There is also the possibility of a range-topping V8, using Hyundai's latest Tau' V8 engine. As mentioned before, Hyundai continues to deny a turbocharged 2.0-litre unit, one engine which we have all been hoping for.
It's hard to say too much from the side-on photos, but it does have a Lexus look to it.
Other improvements include a limited slip differential as well as Brembo brakes (option). There will be a choice of either a 6-speed automatic or a 6-speed manual.
There will also be a Genesis Sedan, powered by Hyundai's first V8 engine.
Thanks to Tiburon Forums via Motor Authority.
Next-Generation Hyundai Tiburon Uncovered