It was just a few days ago that Citroen announced a $6000 price cut for the Citroen C4 Picasso. Now, Citroen Australia has extended savings onto the base model Citroen C5 range, offering a $3000 price cut.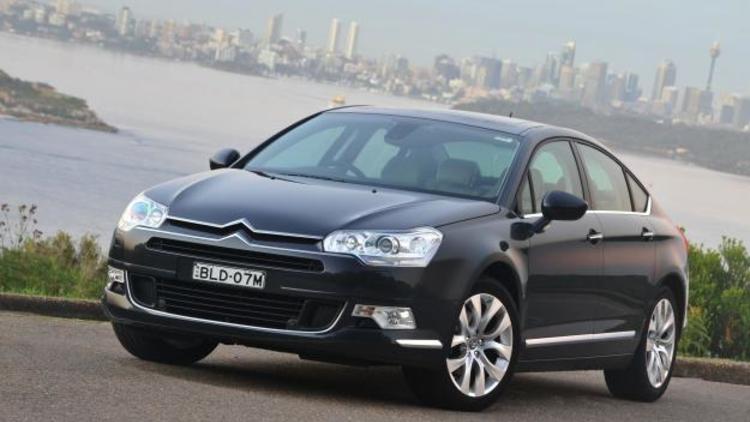 The Citroen C5 sedan is now available from $46,990 drive away, while the Citroen C5 tourer wagon is now available for $49,990 drive away.
Offering superior levels of comfort, as with all Citroens, the C5 comes standard with the latest Hydractive 3+ suspension system. This offers both Comfort and Sport settings which can be toggled at the touch of a button in the cabin.
The base model C5 2.0-litre turbo-diesel offers outstanding fuel economy whilst showcasing a reasonably powerful output. The four-cylinder produces 120kW (up 20kW from the previous model) and 320Nm of torque which can take the car from 0-100km/h in 10 seconds dead. More interesting is that this engine consumes just 6.8L/100km. The acceleration certainly won't give you neck pains, but that's exactly what this car is about; smoothness and comfort.
If you're in the market for a $40,000-$50,000 sedan or wagon, and want something a little different, we urge you to at least take a Citroen C5 for a test drive. We love Porsches and Ferraris as much as the next guy, but Citroen really do offer comfort that cannot be matched by any other manufacturer.
General manager for Citroen Australia, Miles Williams, said recently,
"In a market sector cluttered with similar cars claiming to offer luxury, performance and technology, the Citroen C5 is unmistakably unique. With the combination of computer controlled fully automatic suspension and advanced turbo diesel engines that meet the toughest legislation anywhere in the world, this effortless blend of comfort, style and economy is now available from a new, lower price which means a saving of more than $3000."