As promised, old-world British sports car manufacturer Morgan Motor Company has unveiled its stunning new Morgan EvaGT on the concept lawn of the Pebble Beach Concours d'Elegance overnight.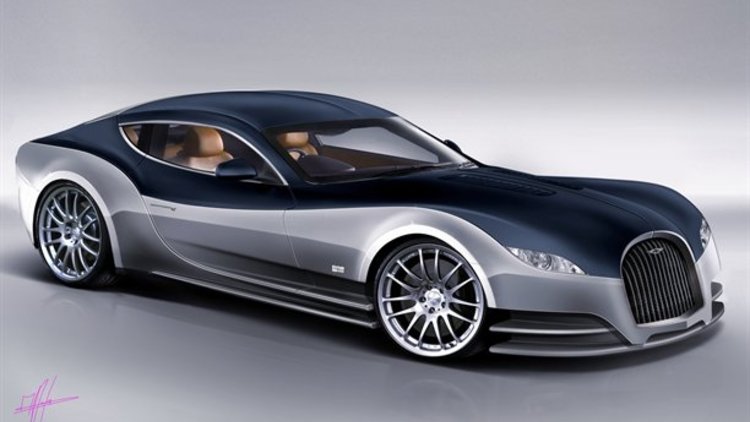 After being teased in a series of sketches, the svelte, low-slung four-seater fails to disappoint in the flesh and is now available to order.
Morgan says the first 100 vehicles of a limited run are planned to enter production in mid-2012 with an on-road price "competitive" for a car of its class.
As it has previously been confirmed, the rear-wheel drive EvaGT with fully independent intelligent suspension will be powered by a BMW-sourced 3.0-litre twin-turbo straight-six capable of producing 228kW and 400Nm. Six-speed automatic and manual transmissions will be available.
2
The use of an aluminium chassis and superformed aluminium body panels has kept weight down to 1250kg without slashing onboard tech. It will be fitted with anti-lock brakes, ESC, satellite navigation, multi-stage airbags and xenon headlamps as standard.
Morgan used the unveiling of the EvaGT to again commit to releasing a brand new model every two years, with new niche markets in mind.
It says the EvaGT is a four-seater coupe with a bit of "automotive theatre" aimed at young sporting families, while it also has plans for "a fun weekend vehicle" and, most intriguingly, an "electric sports car".
If Morgan stays true to its word, expect to see all three strutting their stuff by 2016 at the latest.
[gallery order="DESC" columns="4" orderby="title"]