Construction of the Ferrari theme park in Abu Dhabi has officially started. A ceremony, to celebrate the laying of the foundation stone of the eagerly awaited tourist destination, was held yesterday.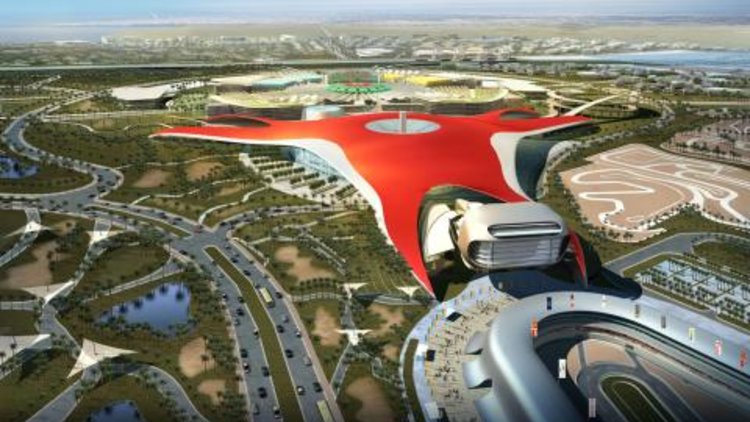 Ferrari's president Luca di Montezemolo was present for the event, along with Ahmed Ali Al Sayegh, Chairman, ALDAR Properties, as well as invited guests representing media, government and business organizations from around the world.
During what Ferrari has imaginatively named the "Foundation Stone Ceremony", a special time capsule was buried, containing a con-rod and piston of the 2007 F1 World Champion Ferrari car, together with the first artist's impression of the Ferrari theme park on Yas Island. The capsule will be then opened again at Ferrari's 100th anniversary, in 2047.
A joint project between Ferrari and ALDAR properties PJSC, the 250,000sqm park (80,000sqm overed) will be a host a series of attractions, including Ferrari automotive displays and participatory learning centres as well as food and entertainment. Also featured will be a variety of sophisticated driving schools both for children and adults, rollercoasters, and other family fun rides.
At the heart of the park will be a circuit offering the driving courses, which will be the home of the first Abu Dhabi F1 Grand Prix in 2009.
Sign me up....
Ferrari theme park construction under way