Added on YouTube just the other day by German motoring publication Motor und Sport, this video shows Ferrari testing the upcoming Ferrari 458 Challenge at the company's Fiorano test track. The new car shows some serious speed on the straights. And around corners, the car seems to be wearing some sort of suction-capped tyres; it's that composed and adhesive.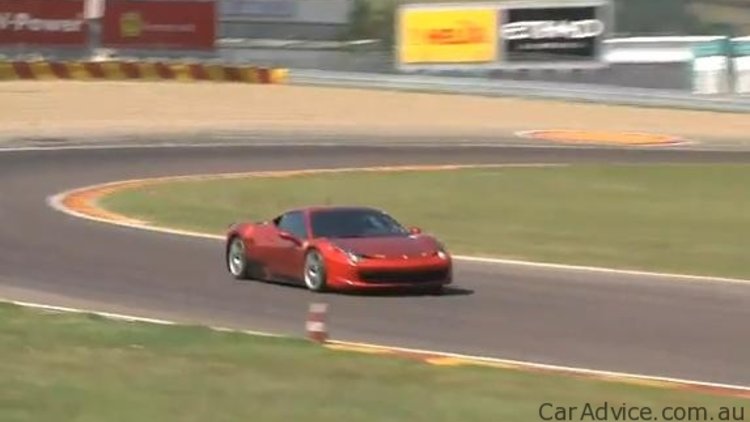 We'll just let you watch the video before we go on any more.
The Ferrari 458 Challenge sounds suspiciously quiet in the video, giving off a highly muffled sound from the rear. The engine can still be heard, of course, but it just seems a little quieter, even compared to a standard F458 for instance. There's no doubting the 425kW, 4.5-litre V8 on board though; it simply hauls the car, slinging it from corner to corner like some kind of lure on the end of a fly fisherman's line.
At first the car looks like it could be the upcoming Ferrari 458 Scuderia version too, rumoured to be called the 'Tifosi', but on further inspection this is the track-only Challenge model - evident from the perspex driver's window with sliding vent.
Check out our previous article on the Challenge for further details and specifications.